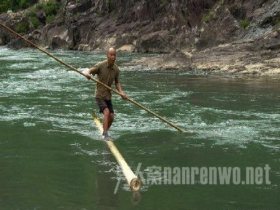 Random good picture Not show
1. Two wing commanders in a row had been fired, and things were getting progressively worse.
2. Wing Commander Tim Woods says they will help transport casualties and give immediate treatment if needed to any injured troops.
3. The retired RAF wing commander, who flew Little Nellie in the 1967 James Bond film You Only Live Twice, set the world speed record in 2002 when his autogiro reached 129.1 mph.
4. Wing Commander Rob Scott, defence consultant adviser in ophthalmology, said the Brainport vision technology, made by US company Wicab, will be trialled by the UK serviceman soon.
5. Everyone here's got orders from the Wing Commander to help you out as best we can.
6. An add-on for Wing Commander 2. It adds digitized speech to all space combat communications and to a few cinematic sequences.
7. Everyone here's got orders Wing Commander to help you out as best we can.
8. General Dreedle, the wing commander, was a blunt, chunky, barrel - chested man in his early fifties.
9. Wing Commander Green has been there before—and not only in a fighter plane.
10. My wife had an uncle who was a wing commander in the RAF.
11. Wing Commander Brian Moore.
12. This time it was an inspector I who had come looking for the wing commander, his sergeant and his constable.
13. Before he was shot down he commanded a Hurricane squadron and was promoted Wing Commander while he was recovering from his injuries.
14. In 1964, LTC Al Diefendorf was flying F-4 Phantoms out of Cam Rahn Bay Air Base as Wing Commander of the 557th Tactical Fighter Squadron.
15. The usual sacrifice on the right, tirelessly up and down, runs and crosses just to show who is the wing commander.
16. "We can now confirm that we have lost a fellow pilot, " said Col. Scott Dennis, the 388th Fighter Wing commander, during a press conference June 23.http://sentencedict.com
17. The goal is to provide a quality release of an OS independent high resolution Privateer game within the unique Wing Commander universe.
18. The requests revealed internal concern about the loss from an RAF wing commander.
19. When Rogue Squadron announced that it was seeking pilots to fill vacancies, Captain Cracken applied, leaving stewardship of his group to Wing Commander Varth.
More similar words:
commander,
commander in chief,
commander-in-chief,
under the command of,
commandeer,
borrowing cost,
standing committee,
running commentary,
ordering cost,
a running commentary,
commanding,
steering committee,
manufacturing cost,
manufacturing company,
commanding officer,
underwing,
tender loving care,
under the wing of,
command,
under the wings of,
commando,
command key,
commandant,
king cobra,
commandment,
command line,
command post,
self-command,
living cost,
calling code.