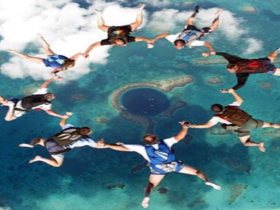 Random good picture Not show
1. The wine tastes as bland as water.
2. This wine tastes funny.
3. From there will be wine tasting and a day trip to Luxembourg.
4. A seven-course dinner and wine tasting are part of the programme.
5. All these wines taste much the same.
6. The wine tasted rather curious.
7. The Sainsbury's Wine Taste Challenge prize will be awarded to the one who gives best answers at the final tasting.
8. At least the wines tasted very curious to my inexpert palate.
9. The fun includes wine tasting, vintage car display, bouncy castles, pony rides, music and sumo wrestling.
10. The wine tastes musty.
11. At the afternoon wine tasting in the parlour car I met Rene and her mother, who also travel the country by train.
12. That wine tasting is a subjective experience is vividly illustrated by this frustrating phenomenon.
13. Join a wine tasting club or complete an abseil for charity.
14. Peter: I just got back from a wine tasting expo.
15. Restaurant downstairs, bar and wine tasting upstairs - Home Club is a serviceable food and drink establishment.
16. Prepare all related marketing materials of wine tasting, event , and Promotion.
17. We will organise wine tasting parties for you.
18. This underlies the depth of the culture of wine tasting.
19. Once a week we have an informal wine tasting.
20. Her favourite hobby is of particular interest as she studies wine and treats her guests to informal wine tastings.
21. O'Viv A complimentary evening excursion to a local wine cellar and wine tasting.
22. They went on an evening excursion to a local wine cellar and wine tasting.
23. Our Wine taster will give you a short presentation on wine,[sentencedict.com] followed by an introduction to wine tasting.
24. Dear Wine Lover, Welcome to join us for "Italy Geografico Free Wine Tasting"after work on Oct 26, 2009 and share your passion for wine with Mr. Marco Totti, the wine educator from Italy Geografico!
More similar words:
tastiness,
tasting,
metastasize,
metastasis,
hastiness,
stinging nettle,
nastiness,
wasting,
fasting,
hastings,
casting,
lasting,
basting,
net asset,
feasting,
blasting,
boasting,
toasting,
roasting,
antineoplastic,
wasting away,
lastingly,
recasting,
forecasting,
sandblasting,
casting vote,
telecasting,
everlasting,
typecasting,
contrasting.