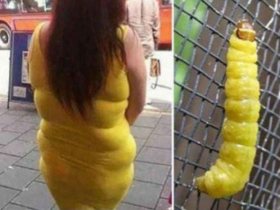 Random good picture Not show
1. She's dreaming she'll be whisked off her feet by a tall, dark handsome stranger.
2. They were whisked off to prison.
3. We were whisked off in a taxi before we knew where we were.
4. We only had half an hour to see her before she was whisked off to some exotic location.
5. I was whisked off in a taxi and deposited outside the hotel.
6. After their release, they were whisked off to hospitals for evaluation.
7. The party was whisked off on a pilgrimage to Mecca.
8. Hers was a brave effort for one who had to be whisked off to hospital on Tuesday after a painful accident.
9. Pears was whisked off still wearing his goalkeeper's jersey and limping heavily after being hurt in the final minutes.
10. This is a genuine surgical emergency if it occurs and the unfortunate victim has to be whisked off to hospital.
11. Simon explains(http://sentencedict.com), whisking off his cap and rubbing his head gently.
12. Let me just whisk off those little pieces of dirt that have got on your coat.
13. Please help me whisk off those little pieces of dirt.
14. Whisk off dust, take out a piece of yellow paper. Paper has wrinkled, handwriting. See.
15. Studies these works, may whisk off historical the dust, lets it emit the ray, unfolds own value, enrich literature inheritance buried treasure.
More similar words:
at the risk of,
run the risk of,
risk of loss,
whisk,
whisky,
whisker,
whiskey,
whisk away,
whiskers,
whiskery,
whiskered,
ask out,
musk ox,
ask over,
risk,
disk,
frisk,
risky,
brisk,
frisky,
brisket,
obelisk,
low-risk,
briskly,
riskily,
diskette,
high-risk,
hard disk,
pure risk,
frisking.