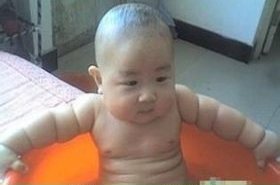 Random good picture Not show
(1) All her drawings have a touch of whimsy.
(2) His speech was full of whimsy.
(3) Personally I've always considered mime to be a lot of whimsy.
(4) His smile broadened and his eyes twinkled with whimsy.
(5) It contained enough witty lines to keep the creeping whimsy, indicated in the title, at bay.
(6) She talked about her boyfriends in a tone of most frightful, spine-chilling, whimsy determination, and they took it.
(7) A touch of whimsy, fantasy or fun.
(8) Thus Wish veers dizzily from gleeful whimsy to cosmic angst; from unconfident extroversion to manic introspection. Sentencedict.com
(9) None of the new stations conveyed the confident self-assurance or whimsy of their distinguished predecessors.
(10) The earlier and well-known technique of framing up a loose panel appears to have been sacrificed to the whimsy of fashion.
(11) Karla Hour's designs combine style and whimsy.
More similar words:
whimsical,
whimsically,
flimsily,
flimsiness,
whimsy,
whimsey,
palsied,
gussied up,
MSI,
clumsily,
clumsiness,
medium-size,
medium-sized,
IMS,
AIMS,
RIMS,
ahimsa,
reims,
denims,
himself,
dim sum,
flimsy,
prelims,
crimson,
swimsuit,
by himself,
brimstone,
plimsoll,
scrimshaw,
tsimshian.