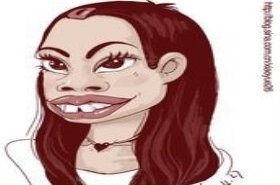 Random good picture Not show
1. He wots not
whether
he bears the earth, or the earth him.

2. Every form of addiction is bad, no matter
whether
the narcotic be alcohol or morphine or idealism.

3. I sometimes wonder
whether
the greater rule of all is --- to know how to please.

4. A thief is a thief,
whether
he steals a diamond or a cucumber.

5. The moon is a moon
whether
it shines or not.

6. Whether or not he will get the job is mere speculation.
7. The telephone rang. Catherine hesitated, debating whether to answer it.
8. He's starting to wonder whether he did the right thing in accepting this job.
9. It all boils down to whether you want to go or not.
10. If you are in any doubt as to whether you should be doing these exercises, consult your doctor.
11. Whether we can stay in this situation is debatable.
12. The administration has no vested interest in proving whether public schools were good or bad.
13. Whether you fail or fly, at least you tried.
14. He questioned whether the school curriculum was broad enough in scope.
15. It is a tossup whether we shall get there in time.
16. It is unclear whether the meeting will go ahead as planned.
17. I don't mind whether we eat now or this evening, it's all the same to me.
18. I doubted whether the story is true.
19. Check whether a fuse has blown.
20. I discussed with my intimate friends whether I would immediately have a baby.
21. Employers usually decide within five minutes whether someone is suitable for the job.
22. The more you wanna know whether you have forgotten something, the better you remember; I once heard that, the only thing you can do when you no longer have something is not to forget.
23. Whether they will ever become future Olympic champions, only time will tell.
24. Whether or not we go to Spain for our holiday depends on the cost.
25. The secret of being miserable is to have leisure to bother about
whether
you are happy or not.

26. The people may safely be trusted to hear everything true and false, and to form a correct judgment,Were it fall to me to decide
whether
we should have a government without newspapers of newspapers without a government,[http://sentencedict.com] I should not hesitate a moment to prefer the latter.

27. The members of the town coucil disputed for hours about whether to build a new museum.
28. He is not only the speed, but also lies in whether we can continue; forward lies not only in speed, but also lies in whether we can maintain the correct direction.
29. To love someone in secret is like a seed in bottle waiting for growing up, though not sure whether the future will be more beautiful, still waiting it earnestly and eagerly.
30. When alive ,we may probably offend some people.However, we must think about whether they are deserved offended.
More similar words:
at the thought of,
when,
where,
wheat,
wherein,
whereas,
aesthetic,
all the time,
rhetoric,
by the time,
on the table,
even when,
elsewhere,
at the time of,
overwhelm,
wheelchair,
for the time being,
overwhelming,
together,
go together,
see that,
method,
ethnic,
ethics,
get hold of,
get together,
altogether,
ethical,
nonetheless,
together with.