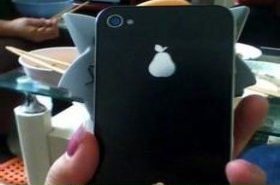 Random good picture Not show
1. I've got a cranky female cousin, rich as Croesus, and well-born to boot.
2. And while she's on the job, she'd better look round for a well-born filly for Timothy to marry.
3. In well-born family and friends, Taylor had a credential worth more than any college degree.
4. Wellborn wood for many years the production of plate in the market to win the majority of customers praise.
5. Wellborn goes by the operation policy of Innovation and grasp people oriented design as the enterprise Culture, we stick to contributing the high quality products with distinguishing features.
5. Wish you can benefit from our online sentence dictionary and make progress every day!
6. Wellborn Enterprise (International) Ltd. is a foreign-owned who is specialized in design, manufacturing and Sales for high-end stainless steel kitchenware and household products.
7. Wellborn is founded in Year 2003 and its Garden-styled factory occupies 34,000 square meters.
8. At first, doctors sent her home, Ms. Wellborn said, with a painkiller and a diagnosis of food poisoning.
9. But after three transfusions and several weeks in a hospital, Ms. Wellborn went home.
10. An analysis mathematical model of well testing is proposed for inconstant flow rate with the closed outer boundary and the wellborn storage and the skin effects.
11. WELLBORN products have National Production License, "CE" Quality Certificate of EU, and the "Rohs" certificate. WELLBORN become a most important and chief value brand in a lot of customers.
More similar words:
bellboy,
spellbound,
well-bred,
well bred,
well-being,
wellbeing,
well-behaved,
well behaved,
All's well that ends well,
ball boy,
small boat,
billboard,
bill board,
born,
borne,
suborn,
born of,
inborn,
unborn,
be born,
newborn,
reborn,
forborne,
airborne,
stubborn,
stubbornly,
well,
sell-by date,
swell,
dwell.