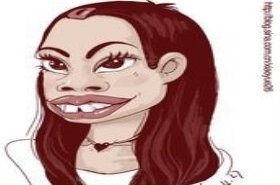 Random good picture Not show
1. A television announcer with a well-bred voice was reading the news.
2. Daughters were expected to join their well-bred friends on the marriage market.
3. Such a nice, polite, well-bred young woman.
4. His attitude was that of a well-bred man reluctant to discuss some family difference with a prying outsider.
5. I mean, I am a well-bred woman.
6. However, the reckless, well-bred show of bravado did not exactly endear the utterer to two other boys of like age.
7. I was, after all, a stranger, and well-bred ex-governesses did not discuss their ailments in public.
8. They were charming women, well-bred, gentle, and very adaptable.
9. And how could he disguise his well-bred manners and speech?
9. Sentencedict.com try its best to collect and create good sentences.
10. However, if you have a well-bred, top quality dog and the knowledge of how to bring out the best in it, you should be prepared to have the best dog you've ever known!
11. A well-bred youth neither speaks of himself, nor, being spoken to, is silent.
12. That's preposterous. No well-bred man would do this.
13. None but the well-bred man knows how to confess a fault, or acknowledge himself in an error.
14. His experience within the well-bred circles grew as he made his name known to it, and his broadened scope allowed him to mirror the nature of society based on a more extensive background.
15. The research progress about well-bred breeding of conifer was summarized in this paper. Some suggestions was put forward according to the research progress and exist problems.
16. China, a country which is famous for it's well-bred culture and ritual, always pay much more attention to people's behavior and courtesy.
17. She is a well-bred young woman.
18. He is not well-bred , that cannot bear Ill- Breeding in others.
19. The well-bred contradict other people.
20. Sometimes the health problem can be very serious: Winsome was a well-bred Thoroughbred brood mare.
21. She was a person--we dare not say a woman--who was gentle, austere, well-bred, cold, and who had never lied.
22. Royal experts have drawn up a list of 25 potential posh candidates. They include Danish princesses, well-heeled heiresses, hooray Henriettas and well-bred celebrities.
23. That haspowerfully sustained the housewife/mother image of German lore and was longcredited with producing well-bred, well-read burghers.
24. I can only pronounce him to be a sensible man, well-bred, well-informed, of gentle address, and, I believe, possessing an amiable heart.
25. I tend towards something irregular and freakish. Music should not be normal, well-bred, with its tie all neat.
More similar words:
well-mannered,
well,
dwell,
swell,
as well,
well-known,
dwell on,
well known,
well-to-do,
wellness,
as well as,
may as well,
judicial branch,
all but,
call back,
fall behind,
fall back on,
towel,
welfare,
welcome,
jewelry,
break,
breed,
bread,
fibre,
breeze,
breath,
breech,
breast,
break up.