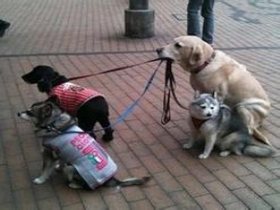 Random good picture Not show
1. Never be
weary of
well doing.

2. I've grown rather weary of all your excuses.
3. I am weary of his constant complaints.
4. Young people weary of countless restrictions and fetters.
5. Students soon grow weary of listening to a parade of historical facts.
6. They're getting awfully weary of this silly war.
7. The people are weary of war.
8. I am weary of hearing about your problems.
9. Smoking is bad for you,as experts never weary of reminding us.
10. She began to weary of her companions.
11. The people are growing weary of the war.
12. He was weary of the constant battle between them.
13. I grew weary of his bantering style of conversation.
14. I was weary of being buffeted by life.
14. Sentencedict.com try its best to collect and build good sentences.
15. Some people never seem to weary of eating the same type of food every day.
16. You will soon weary of living abroad.
17. The electorate was expected to be weary of elections and possibly apathetic as well.
18. I am weary of having my feet on the ground, dearest.
19. By this time we had grown weary of heart-to-heart chats with senior management.
20. Pupils soon grow weary of a parade of historical topics selected solely because they appear to have a popular appeal or relevance.
21. Meanwhile, complaints regularly arise, typically from soccer moms weary of scraping well-digested Gravy Train from their kids' Nikes.
22. I am sick and weary of all this business.
23. Weary of the general air of malaise in the Observer office, she had written round.
24. Yes, he was weary of exploiting and of being exploited.
25. Suddenly she was weary of the constant battle between them.
26. The people were weary of war and bloodshed and longed for peace.
27. Basically, the public has grown weary of a party that has seen its share of political sleaze scandals.
28. I've been going out with the same people to the same clubs for years and I've just grown weary of it.
29. It was the peace of death and sorrow, in a land weary of war, and made listless by loss.
30. One reason for the new fashion is that people are weary of downsizing.
More similar words:
weary,
secretary of state,
Library of Congress,
carry off,
wear and tear,
in memory of,
registry office,
country of origin,
theory of evolution,
wear,
swear,
eucaryotic,
prokaryote,
eukaryotic,
wear out,
wear off,
wearing,
swear off,
wearily,
wear down,
swearing,
footwear,
wearable,
weariness,
underwear,
dictionary order,
wear the pants,
nuclear weapon,
teary,
deary.