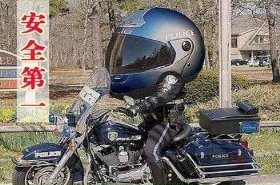 Random good picture Not show
1. The collar on my coat has worn thin,so I must patch it.
2. Parliament has not yet begun to combat the deepening economic crisis, and public patience is wearing thin.
3. Some of Wilson's eccentricities are beginning to wear thin.
4. The sheets have worn thin in the middle.
5. The rope was wearing thin in one place.
6. Her husband was sympathetic at first but his patience soon wore thin.
7. His jeans have worn thin at the knees.
8. The film begins well but the joke wears thin after about ten minutes.
8. Sentencedict.com try its best to gather and create good sentences.
9. Even mother's patience was wearing thin.
10. Your horse needs new shoes if the shoe has worn thin or smooth.
11. The fabric was wearing thin.
12. My patience is wearing thin.
13. She had rubbed blush on her cheekbones but it was wearing thin in the heat.
14. The sheets have worn thin.
15. Guilt is a rope that wears thin.
AYN RAND

16. But as the war intensified, the jokes wore thin.
17. While there is a certain grubby vitality to the show, it wears thin long before the final round of moralizing.
18. No wonder some of the gloss on the original Barcelona Declaration seems to have worn thin!
19. Surely, Ween fan, the joke must wear thin?
20. Eventually the charming persona began to wear thin and I felt trapped by my own creation.
21. Even if you wear thin - soled sandals and water shoes, your feet may still get burned.
22. His patience began to wear thin during the long wait.
23. The joke wear thin when you heard it too many times.
24. The teacher's patience began wear thin when he saw that no one knew the lesson.
25. This machine to wash and wear thin lines and larger site has a good effect.
26. Her standard excuse for being late was beginning to wear thin.
27. This movie has only one gimmick though, and after a while it begins to wear thin.
28. If all this were laid on with a trowel, the reader's patience would quickly wear thin.
More similar words:
earthing,
clear-thinking,
farthing,
wear the pants,
wear the trousers,
wear to,
swear to,
earth,
worthiness,
hearth,
dearth,
earthy,
earthen,
on earth,
earthly,
unearth,
among other things,
earthenware,
earthworm,
unearthly,
hearthrug,
clear the way,
think nothing of it,
trustworthiness,
earthquake,
earthbound,
down-to-earth,
hearthstone,
clear the air,
earthwards.