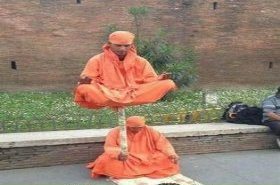 Random good picture Not show
1. The furniture suffers a lot of wear and tear when the children are at home.
2. Check the equipment for wear and tear .
3. Seat covers on trains take a lot of wear and tear.
4. There's a lot of wear and tear involved.
5. Allowing for normal wear and tear, a washing machine should last at least ten years.
6. But looking after the wear and tear was a full-time job.
7. It sure saves wear and tear on the boss.
8. Having a large family obviously increases the wear and tear on your furniture.
9. During everyday wear and tear, the carpet pile becomes coated with airborne oils and grease from footwear and pets.
10. The only obvious sign of wear and tear is a groaning gearbox, while the engine smokes a little on start-up.
11. Will they stand up to family wear and tear or look too sturdy for dinner parties?
12. So the wear and tear on the path to Nottingham looks set to continue ... What will all these Slavists do?
13. The roller bearing shows clear signs of wear and tear.
14. Knives and scissors made By Zhang Xiaoquan stand wear and tear.
15. These figures do not account for wear and tear on US military equipment, costs of reconfiguring the US military to wage colonial wars in the Third World, or the cost of replacing worn-out equipment.
16. Minor wear and tear in the journal, simply press out the old bushings with new bushings, and revised from time-axis in general, it can get back to the gap with the extent permitted.
17. The insurance policy does not cover damage caused by normal wear and tear.
18. The living-room carpet has to stand up to the combined wear and tear of two dogs and three children.
18. Sentencedict.com try its best to collect and build good sentences.
19. This cloth is designed to stand up to a lot of wear and tear.
20. These are the first machines that can stand the wear and tear of continuously crushing glass.
21. Some items suffered from more than one specific defect, while others suffered from none, showing merely general wear and tear.
22. The rig will also need a thorough check for signs of wear and tear.
23. The electricity teaches them to keep away from the structure, so that there is virtually no wear and tear.
24. It must also be robust enough to withstand the wear and tear of the postal system and the editor's desk.
25. The foam is lightweight but loses much of its shock absorbing value after about 300 miles of wear and tear.
26. The pipes or cables must require repair or replacement due to accidental damage not due to wear and tear.
27. Hey, make sure you wear something you can work in, something that can take the wear and tear.
28. Items more than 5 years old - cost of replacement as new less an adjustment for wear and tear.
29. Osteoarthritis is a degenerative joint disease due to the wear and tear of joint cartilage.
30. Seller shall maintain all such goods in good order and condition subject, in the case of tooling, patterns and the like, to fair wear and tear.
More similar words:
near and dear,
wearable,
far and near,
appearance,
forbearance,
year after year,
wear,
tear,
weary,
swear,
wear out,
wear off,
tear off,
tear up,
wearing,
wear down,
tear down,
tearing,
tear gas,
in tears,
footwear,
weariness,
underwear,
earache,
bearable,
clear away,
crocodile tears,
rearrange,
prearranged,
search warrant.