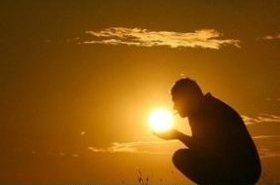 Random good picture Not show
1 Her latest film is quite watchable but it's not in the same league as her first two epics.
2 Nevertheless, John Dove's production is highly watchable, and boasts a fistful of fine performances.
3 But it's always watchable, and always strangely loveable.
4 Yet he is still the most watchable character in the show.
5 Posh is lively, watchable, funny and, of course, wickedly timely.
6 It's not the most profound series I've ever seen but it's very watchable.
7 As a whole the series was never less than watchable - hokum, perhaps, but entertaining.
8 At other times her minimalist approach seems vaguely stilted, and even her immensely watchable face can't carry the day.
9 Let's not mince words, Cathal Coughlan is the most compulsively watchable frontman in Britain today.
10 In person, this seemingly mild man is a great deal more watchable and engaging than some of his movies.
11 "Question Time" was noticeably poorer quality but still very watchable on the larger screen.
12 His bustling commitment to his jokes always makes him watchable.
13 Blind housemate Michael and Darnell, who has albinism, are incredibly fascinatingly watchable.
14 It shouldn't be surprising, then, that Transworld's videos are highly watchable.
15 Theodore Van Runkles'costumes and Faye's wonderful hair made this film fantastically watchable.
16 At times The Night of the Hunter is difficult to watch,(www.Sentencedict.com) but the film's subtext and Mitchum's captivating performance solidify the film as incredibly re- watchable and ultimately enduring.
17 Does Renner have the soulfulness that made the movies so watchable?
18 Second, you can't assemble a cast this good without it being watchable.
More similar words:
matchable,
unmatchable,
stretchable,
watch chain,
touchable,
reachable,
teachable,
detachable,
attachable,
searchable,
untouchable,
impeachable,
unreachable,
unquenchable,
approachable,
unimpeachable,
vegetable patch,
unapproachable,
irreproachable,
watch,
watcher,
swatch,
watch out,
watch for,
watchdog,
watchful,
watchman,
watching,
birdwatch,
watch over.