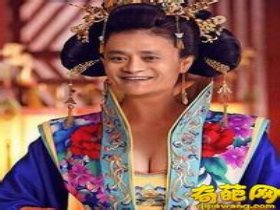 Random good picture Not show
1. Qatar explicitly uses Wahhabi law as the basis of its government, and the vast majority of its citizens follow this specific Islamic doctrine.
2. Religious leaders in the Wahhabi form of Islam - which makes up the majority of the country - require complete separation of members of the opposite sex who are not related.
3. The Qataris are mainly Sunni "Wahhabi" Muslims.
3. Sentencedict.com is a online sentence dictionary, on which you can find good sentences for a large number of words.
4. In April the moderate leader of a fundamentalist Wahhabi organisation, al-Hadith, was blown up as he arrived at a mosque in Srinagar.
5. Kurd and Turk, Baghdad Shia and Saudi Arabian Wahhabi have bridged the sectarian rifts that bedevil their homelands.
6. Fueled by vast amounts of money, Wahhabi ideas found their way into almost all Muslim countries, shifting the tone of Islam everywhere and giving resources to radicalized young men.
7. Wahhabi encroachment among the Shi'as of northern Yemen is one driver of the rebellion in the north.
8. The feeling is that they should be replaced by buildings constructed according to the canons of Wahhabi puritanism.
9. For Saudi Arabia is a country in which both rulers and ruled are equally arch- conservative, adhering, for the last two centuries, to the puritanical Wahhabi doctrine of Islam.
10. The influence of puritan interpreters of Islam reaches into the mosques across the country where Salafi and Wahhabi imams preach.
11. But today, thanks in large part to Abdullah's efforts to "tame Wahhabi zeal, " the most retrograde country has taken some cautious steps to join the modern world.
12. The Basic Law of Qatar 1970 institutionalized local customs rooted in Qatar"s conservative Wahhabi heritage, granting the Emir preeminent power.
More similar words:
wahhabism,
habitability,
habit,
habited,
cohabit,
inhabit,
habitus,
habitat,
habitude,
habitual,
habitant,
habitually,
inhabited,
habituate,
out of habit,
habitable,
habitation,
inhabitant,
homo habilis,
kick the habit,
buying habits,
habit-forming,
uninhabited,
inhabitancy,
habituation,
inhabitable,
perishability,
cohabitation,
reachability,
rehabilitate.