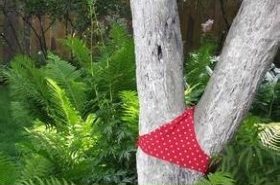 Random good picture Not show
(1) Our profit margin is already wafer-thin.
(2) The rooms were divided only by a wafer-thin partition.
(3) Cut the fennel into wafer-thin slices.
(4) No Government could continue on so wafer-thin a majority.
(5) Profits on each individual computer are wafer-thin.
(6) Wings, made of plates of wafer-thin metal, sprouted from a large dome on each android's back.
(7) It was a wafer-thin majority for a Prime Minister who had invested everything in its outcome.
(8) His victory, it must be noted, has been wafer-thin: in terms of delegates, a couple of hundred out of 4,500; in votes, only a few tens of thousands out of 35m.
(9) The minority government's hold on power is wafer-thin, and some politicians have seen an opportunity for nationalist tub-thumping.
(10) Voluntary schemes urging firms, intent on maintaining wafer-thin cost advantages in the Pearl River Delta, to invest in costly green technologies haven't proven popular so far.
(11) Slice the red chilli into wafer-thin rounds.
(12) The central bureaucracy was embryonic and his provincial officials were spread wafer-thin and proved very difficult to supervise.
(13) From the flagpole a vast Union Jack would be flying. Dark- jacketed waiters offered the visitors drinks and tiny wafer-thin sandwiches from silver trays.
(14) In many export industries, particularly steel[sentencedict.com/wafer-thin.html], margins are already wafer-thin.
(15) The ruling two-party coalition has a mandate until 2012, but its wafer-thin parliamentary majority is crumbling. Few believe it can stumble on much longer.
(16) His team's prototype - which is around five inches square and wafer-thin - takes five seconds to charge from a normal power supply and can light an LED for 20 minutes.
More similar words:
wafer,
paper-thin,
among other things,
farthing,
wear thin,
earthing,
birthing,
worthiness,
airworthiness,
clear-thinking,
think nothing of it,
trustworthiness,
creditworthiness,
like nothing on earth,
Blood is thicker than water,
safer,
chafer,
loafer,
through thick and thin,
cockchafer,
perth,
thin,
berth,
worthily,
thing,
think,
fertile,
refer to,
things,
within.