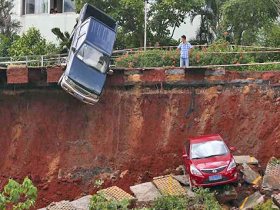 Random good picture Not show
1. Archbishop Hunt-hausen also vocalized his beliefs that women and homosexuals should be more active in the church.
2. The dog vocalized his pain in a series of long howls.
3. In India and Bali students learn to vocalize music before ever picking up instruments.
4. Showing children pictures sometimes helps them to vocalize their ideas.
5. Most patients find it very difficult to vocalize feelings of shame.
6. Some people vocalize the "r" in four.
6. Sentencedict.com is a sentence dictionary, on which you can find good sentences for a large number of words.
7. Getz vocalized what everyone else at the meeting was thinking.
8. By particular vocalizing techniques, one singer utters two simultaneous voice parts, giving rise to a rare harmonic resonance.
9. By showing that you care about them and vocalizing your appreciation, they will likely continue to perform well and stay loyal to you when the tide turns.
10. Vocalizing is a higher nervous activity of the human being.
11. But primarily, Hawking is being interpreted as vocalizing the point that religion has no place in a scientific field.
12. Vocalizing with open sounds like haaaa or aaaah on the exhale while massaging or stretching can help you release even further.
13. At one point, the four spent three hours vocalizing and trumpeting—the vibrations felt by every living being in the sanctuary.
14. The pigs were fascinated, vocalizing, nuzzling the surface, looking at their image from different angles, looking behind the mirror.
15. So it is very important to master vocalizing and enunciating skills in singing teaching .
16. Kiribati folk music is generally based around chanting or other forms of vocalizing, accompanied by body percussion.
17. The vital matter of the pronunciation and enunciation in chorus is to analyze the relationship between the structure of the language and the vocalizing of singing.
18. While some of their performances have been on stages, a lot of their vocalizing takes place in classrooms, homes, restaurants or wherever they are called.
19. For example, if I make the melody of one part vocalizing, dissonance interval would appear.
20. It should be delivered in one fluid breath , vocalizing the vowel sounds as deeply as possible, extending the name for the duration of the breath .
21. The next day, October 17, 2006, the great animals continued their vocalizing.
22. Since its establishment, the chorus members have been practicing vocalizing and singing once every week under the instruction of conductor Ms Chen Jiaying.
23. After a week, he could put one animal alone in the chamber and, anticipating its upcoming play session, it would become "very active, vocalizing , and pacing back and forth with excitement."
More similar words:
vocalize,
tantalizing,
demoralizing,
tantalizingly,
tranquilizing,
vocal,
seizing,
equivocal,
downsizing,
agonizing,
capsizing,
appetizing,
organizing,
unequivocal,
mesmerizing,
patronizing,
unequivocally,
unappetizing,
radicalize,
scaling,
avocado,
advocate,
advocacy,
vocation,
avocation,
revocable,
evocation,
evocative,
equivocate,
revocation.