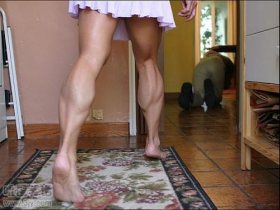 Random good picture Not show
(1) Ingredient: Vitamin B3, Essential Oils, Korean Ginseng Extract, Polyol, Rose Extract, Aloe Origin Fluid, Hyaluronic Acid.
(2) Vitamin B3 comes in two basic forms - niacin (also called nicotinic acid) and niacinamide (also called nicotinamide).
(3) Trigonelline is unstable above 160 degrees F; the methyl group detaches, unleashing the niacin—vitamin B3—into your cup.
(4) Special adding vitamin B3 ingredients to accelerate the metabolism of the stratum corneum , makes your skin white and soft. Sentencedict.com
(5) The best food sources of vitamin B3 are peanuts, brewer's yeast, fish and meat, and fortified breakfast cereals.
(6) Vitamin B3, commonly known as niacin, may protect against Alzheimer's disease and aging.
(7) Too much vitamin B3 can result in the "niacin flush", a burning, itching, reddening, tingling sensation, usually to the face, neck, arms and upper chest.
(8) High doses of vitamin B3 will be given to 70 people who have recently been diagnosed with the disease as part of the trial due to begin in the new year, which is open to volunteers over the age of 50.
(9) Some vitamin B3 is also found in whole grains.
(10) Vitamin B3 is found in most vitamin supplements, but additional supplementation is needed to achieve many of the proven health benefits.
(11) Ingredient: fibroin, HA, collagen, vitamin B3, B5, E. Usage: after skin cleaning in the evening, apply proper amount onto palm, then evenly extend onto face, gently massage till absorbed.
(12) Contain vitamin B3 and B5 can effectively protect skin, gentle care skin.
(13) Coffee is a major source of the phenolic compound chlorogenic acid and the vitamin B3 precursor trigonelline that have been shown to reduce blood glucose concentrations in animal studies.
(14) Ingredient: Whitening essence milk, Ultra micro gold leaf active gold liquid, Vitamin B3 and natural mulberry extract essence.
(15) One such breakthrough is the discovery of the potential of vitamin B3 to slow down the progression of Alzheimer's disease.
More similar words:
vitamin b,
vitamin,
vitamin c,
vitamine,
vitamin a,
vitamin d,
vitamin e,
vitamin k,
multivitamin,
fat-soluble vitamin,
water-soluble vitamin,
stamina,
histamine,
ketamine,
staminal,
staminate,
data mining,
contaminate,
contaminant,
amphetamine,
contaminated,
antihistamine,
contamination,
decontaminate,
acetaminophen,
contaminating,
uncontaminated,
methamphetamine,
decontamination,
tamil.