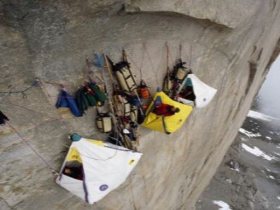 Random good picture Not show
1 If we put our model car into this visualiser and pass smoke over it.
2 As well as providing custom data to the Visualiser, you can also customize the drawing style of the columns and the colors used for the stripes.
3 As you can see, there is the main Visualiser view and a second Visualiser Menu view, which lists the aspects being displayed.
4 The Visualiser is designed to cope with large projects,[www.Sentencedict.com] although quite a lot of processing is required to determine the size of every class and to render the visualization.
5 Images – Hotels.com have been trialling their hotel visualiser were search starts with pictures and images (Alex Bainbridge has some detail).
6 It is also worth noting that the Visualiser is actually a completely general-purpose component that can be tailored to visualize anything, from Eclipse markers to Google search results.
7 The Visualiser supports a selection mechanism, which can be operated via the mouse or the keyboard, to select columns, classes, or stripes.
8 As they bask under the twin suns they hear noises coming from the Visualiser.
9 We can also enable a monitoring aspect that populates a view to show us various performance and resource usage measurements in the Visualiser.
10 These can be toggled on or off from the Visualiser Menu toolbar.
More similar words:
visualise,
visualised,
visualisation,
visualize,
visualizer,
visualized,
visual image,
visualization,
visual inspection,
visual impairment,
visual,
visually,
nonvisual,
equaliser,
televisual,
visual range,
visual check,
visual field,
audiovisual,
audio-visual,
visual signal,
visual system,
visual cortex,
visual acuity,
visual display,
visual literacy,
visual perception,
visually impaired,
visual programming,
visual display unit.