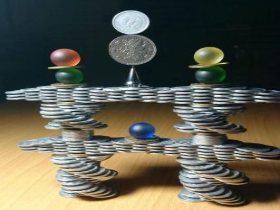 Random good picture Not show
1. For Russians, Victory Day will always be a joyful holiday with tear - filled eyes.
2. Victory Day is an apex of glory to the history of Russian Federation.
3. First of May and Victory Day Demonstrations in Minsk, Byelorussia, Organized by the AUCPB.
4. In 1985 they took us there for the Victory Day.
5. Today marks the Victory Day of the Great Patriotic War!
6. They talk about's victory day on run television.
7. Even after the Victory Day bad events befell, and some Soviet soldiers had been killed in ambushes,[sentencedict.com/victory day.html] sometimes because of their own carelessness or improvidence .
8. Russian soldiers prepare for military parade rehearsal to Victory Day on the Red square in Moscow.
9. However, while a few units have received new uniforms -- notably those that marched on the May 9 Victory Day parade on Red Square -- the project has been delayed due to defence ministry budget cuts.
10. Russian President Dmitry Medvedev, Prime Minister Vladimir Putin, stand with World War II veterans during the annual Victory Day parade on Moscow's Red Square.
11. American, French, British and Polish troops strode across Moscow's Red Square for the first time on Sunday, in the annual Victory Day parade.
12. Nowadays Moscow keeps practicing cloud seeding when the coming great events to be celebrated like Victory Day on the 9th of May demanding good weather.
13. A man holds Russian and Bulgarian flags near the Soviet Army Monument in central Sofia May 9, 2009. Dozens of Bulgarians gathered to celebrate the World War Two Victory Day on Saturday.
14. He recalled how last month Khabarovsk officials gave a free Lada to a war veteran, to celebrate the annual Victory Day on 9 May.
15. Then on May 9th Moscow planned to mark the annual Victory Day celebrations with the first parade of tanks and nuclear missiles through Red Square since the end of the cold war.
16. A veteran of the Soviet Union's Great Patriotic War against Nazi Germany dances to celebrate Victory Day - the anniversary of the end of the war in 1945.
17. An honour guard stands to attention as missile carriers rumble through Red Square, Moscow, in a return of the Victory Day parade.
18. The remains of over 500 soldiers killed in heavy battles during World War II were buried on May 6 in a ceremony on the eve of the Victory Day, celebrated in Russia on May 9.
19. Turkish veterans carry Turkish flags during a parade marking the 89th anniversary of Victory Day in Ankara Aug. 30.
20. A helicopter flies over an array of Turkish national flags during a military parade marking the 89th Victory Day in Istanbul, Turkey, on Aug. 30, 2011.
More similar words:
victory,
victory lap,
victory garden,
pyrrhic victory,
compensatory damages,
victor,
victoria,
victorian,
victorious,
victor hugo,
victorian age,
queen victoria,
lake victoria,
victoriously,
victoria falls,
benedictory,
valedictory,
every day,
everyday,
contradictory,
pelvic inflammatory disease,
self-contradictory,
victorian architecture,
ejaculatory duct,
history department,
indictor,
rectory,
factory,
pictorial,
predictor.