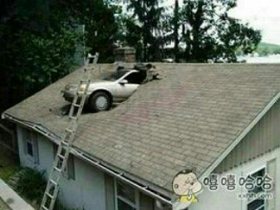 Random good picture Not show
1, He was behaving like a character in a Victorian melodrama.
2, We have a lovely old Victorian house.
3, Charles Dickens is one of the best-known Victorian novelists.
4, She collects first editions of Victorian novels.
5, Gissing used his fictional alter ego to attack Victorian morals.
6, It is a seventeenth century farmhouse with some Victorian additions grafted on.
7, Victorian writers fired the popular imagination with their tales of adventure.
8, Victorian "muscular Christianity" was all about achieving self-control through strict mental and physical discipline.
9, They were dressed up in Victorian clothes.
10, Victorian women were rarely allowed to express their sexuality.
11, The headmaster was a leftover from the Victorian era.
12, Thousands of Victorian workers joined educational associations in an attempt to better themselves.
13, Victorian engineers combined practicality with beauty.
14, Average family size has decreased since the Victorian era.
15, Our house is in a long Victorian terrace in north London.
16, There are some delightful Victorian houses fronting onto the pavement.
17, The map is reproduced here from a Victorian original.
18, Her journal is an important document of Victorian rural life.
19, She bid £100 for a Victorian chair.
20, They decided not to modernise the Victorian de & 1 & cor.
21, The Victorian Age is often boasted of as an age of progress.
22, I love Victorian melodrama.
23, They've got a great big Victorian pile somewhere out in the country.
24, The play carries us back to a Victorian London of slums and gaslight.
25, We lived in a Victorian terrace of red-brick houses.
26, He's completed his doctorate on Victorian sexuality.
27, They decided not to modernise the Victorian decor.
28, In her latest novel she paints a vivid picture of life in Victorian England.
29, Modern furniture would be out of place in a Victorian house.
30, The book gives a vivid picture of life in Victorian England.
More similar words:
queen victoria,
valedictorian,
victorious,
victoriously,
victor,
victory,
victory garden,
historian,
stentorian,
dictatorial,
benedictory,
tutorial,
contradictory,
editorial,
sartorial,
authoritarian,
perfunctorily,
boa constrictor,
equatorial,
rhetorician,
territorial,
piscatorial,
satisfactorily,
rhetorical device,
gladiatorial,
authoritarianism,
gubernatorial,
industrial sector,
extraterritoriality,
evict.