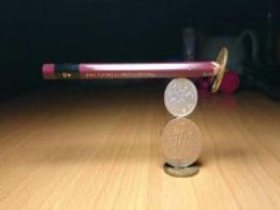 Random good picture Not show
1. There are even humans who can carry Vibrio cholerae in their guts and suffer no symptoms.
2. Isolation of non-O1 Vibrio cholerae associated with enteric disease of herbivores in Western Colorado.
3. Because infection with Vibrio cholerae is an important cause of diarrhoea, we decided to use cholera toxin as intestinal secretagogue.
4. The three main clinical presentations of Vibrio vulnificus were primary septicemia, soft tissue infection, and gastroenteritis.
5. Vibrio vulnificus, a particularly virulence species of vibrio, is a gram-negative, rod-shaped, halophilic marine bacterium.
6. Result 5 strains of classical biotype of Vibrio cholerae ( VC ) O 1 serogroup ( CVC ) were all classical type.
7. The mortality of septicemia with Vibrio vulnificus necrotizing fasciitis is very high.
8. Vibrio vulnificus, a an opportunistic pathogen causing septicemia and wound infection in humans.
9. To study the pathogenicity characters of Vibrio cholera in Shenzhen city.
10. Vibrionaceae consists of Vibrio, Aeromonas , Plesiomonas and Photobacterium.
11. Vibrio vulnificus is a halophilic, gram - negative associated with serious wound infections and fatal septicemia in human.
11. Sentencedict.com is a online sentence dictionary, on which you can find excellent sentences for a large number of words.
12. Vibrio vulnificus, a gram - negative halophilic marine bacterium, is an opportunistic human pathogen.
13. Conclusion Vibrio Alginolyticus was the germ which caused the food-poisoning.
14. As the pathogen of Cholera, Vibrio cholerae are autochthonous microbial communities in aquatic environments.
15. Cholera outbreaks are caused by the bacteria Vibrio cholerae.
16. Vibrio vulnificus infection of the hand.
17. Vibrio vulnificus, a worldwide virulent pathogen, is mainly found in warm coastal waters.
18. Results One non - epidemic strain of Vibrio cholerae O 139 group was detected from the well water ( 0.81 % ) .
19. Results:The two strains of Vibrio parahaemolyticus isolates were non-pathogenic, and the strain isolated from small lobster was tolerant to ticarcillin and cephalothin.
20. The growth condition of Vibrio cholera on the plate of factory A was similar to which on nutrient agar.
21. Cholera is an acute, diarrheal illness caused by infection of the intestine with the Vibrio cholerae.
22. According to SPS of WTO, a risk assessment on the public and aquatic health impact and spread of Vibrio alginolyticusin imported frozen Chum salmon was conducted respectively.
23. Objective To know the condition of germ-carrying of pathogenic Vibrio by diarrhea patients and foods, sea and river water in Nanhui for provide with basis for preventing and controlling the diseases.
24. Objective To establish a set of multi-PCR ( MPCR ) methods to detect Vibrio comma O1 serogroup ( EVC ) and O139 serogroup, and Vibrio parahaemolyticus rapidly and sensitively from foodstuffs.
25. Cholera toxin is a heat- labile enterotoxin secreted by Vibrio cholerae, constituting the primary pathogenic agent associated with several diarrheal diseases.
26. The present study introduces the current progress in cholera toxin assay and identification of Vibrio cholerae toxigenic strains.
27. AOFA of bacillary dysentery is specific to the bacteria in forming fluorescent clumps, which could not be rendered by tests carried out with nonagglutining vibrio and enteric bacteria of 12 species.
28. Cholera is a diarrhoeal disease caused by infection of the intestine with the bacterium Vibrio cholerae.
29. The remainder extracts of Mangifera indica Linn. showed strong inhibition effect on Vibrio tubiashii.
30. ObjectiveTo express and obtain the fused protein thermolabile hemolysin (TLH) of vibrio parahaemolyticus (VP).
More similar words:
vibrant,
vibrato,
vibrate,
vibrator,
vibrancy,
vibrating,
vibraphone,
vibratory,
vibration,
vibrational,
fibrin,
fibril,
librium,
myofibril,
fibrinogen,
equilibrium,
brio,
fibrinolysis,
fibrillation,
defibrillator,
disequilibrium,
nash equilibrium,
defibrillation,
brioche,
cabriolet,
equilibrium price,
equilibrium point,
thermal equilibrium,
stable equilibrium,
lugubrious.