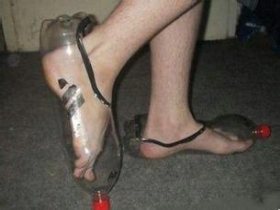 Random good picture Not show
1 Sonohysterograms provide good detail concerning uterine cavity, but limited information about the fallopian tubes.
2 With the development of ultrasound technology , uterine cavity sonography is more informative than conventional hysterosalpingogtaphy.
3 Objective : To study the diagnosis value of uterine cavity ultrasonography for uterine diseases.
4 Conclusion:The ultrasound can provide a method for the differential diagnosis with choriocarcinoma by guiding the exploration of the uterine cavity suspected the remainder uterogestation .
5 The extra-uterine pregnancy refers to the fertilized egg outside uterine cavity spot, like oviduct, palace angle, abdominal cavity, ovary and so on place bed growth.
6 Polyps are an overgrowth of the tissue that lines the uterine cavity or cervix.
7 Objective To valuate endometrial pathologic examination and transvaginal color Doppler ultrasonography (TVUS),(www.Sentencedict.com) diagnostic hysteroscopy (DH) in diagnosis of uterine cavity lesions.
8 Extra-uterine pregnancy, also calls the extrauterine pregnancy, is refers to the fertilized egg to implant the growth outside uterine cavity spot.
9 Hysterosalpingogram. This procedure provides information about the fallopian tubes and uterine cavity.
10 "Pre-embryo transfer" means all medical and laboratory procedures that are necessary to effectuate the transfer of a pre-embryo into the uterine cavity.
11 It is performed soon after menstruation has ended because the uterine cavity is more easily evaluated.
12 Causes: The most common cause of intrauterine adhesions is trauma to the uterine cavity.
13 Conclusion:The causes of ovarian pregnancy are various, it turned out to related to IUD, uterine cavity operation and pelvic inflammation. The operation is the major therapy.
14 Attention should be paid to the gistory of unclean coitus or uterine cavity operation.
15 Methods:The facilitation ovulation was carried out in 81 cases of infertility. The sperm and mature ovum were transplanted into uterine cavity for the fertilization and nidation.
16 Objective To determine the value and safety of the high - risk uterine cavity operation with ultrasonic monitoring.
17 Diagnostic hysteroscopy. Hysteroscopy is sometimes used to diagnose a condition involving the uterine cavity.
More similar words:
cavity,
uterine,
concavity,
oral cavity,
chest cavity,
nasal cavity,
pelvic cavity,
uterine tube,
cranial cavity,
pleural cavity,
intrauterine,
thoracic cavity,
abdominal cavity,
intrauterine device,
center of gravity,
cavitation,
medicine cabinet,
wateriness,
suavity,
gravity,
depravity,
connectivity,
katherine anne porter,
antigravity,
zero gravity,
veterinary medicine,
law of gravity,
centre of gravity,
specific gravity,
hyaline cartilage.