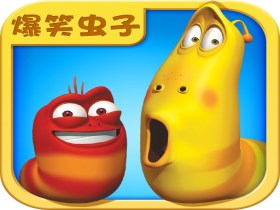 Random good picture Not show
1. The US attorney general faced another round of tough testimony on Capitol Hill today.
2. A spokesman for the US Attorney General said lawyers were considering whether to contest the appeal court's decision.
3. The US Attorney General says the Obama administration will adopt a new policy that will limit the government's ability to suppress information on security grounds.
4. The US Attorney General Eric Holder said the extradition sent the message that suspected criminals could not escape justice by fleeing across the Mexican border.
5. The US Attorney General Eric Holder told Congress Tuesday that Osama bin Laden will never face trial in the US because he won't be captured alive,(sentencedict .com) AP reported.
6. US Attorney General Eric Holder said on Monday President Barack Obama's administration was considering ways to seek prosecutions over their release.
7. 1986 - Iran Contra Affair: US Attorney General Edwin Meese announces that profits from covert weapons sales to Iran were illegally diverted to the anti-communist Contra rebels in Nicaragua.
8. The US attorney general said the task force would be relentless in its aim of preventing another financial meltdown.
9. Second, please brief us on the visit by US Attorney General Holder.
10. On his way to London for its premiere.The US Attorney General had forbidden Chaplin re-entry to the United States.
11. The US Attorney General Eric Holder says more names could be added to America's terrorism watch lists, using information seized from the Pakistani compound where Osama Bin Laden was killed.
12. Federal authorities in the United States have made 150 arrests in what the US Attorney General Eric Holder called the largest-ever single-day operation against the mafia.
13. On your second question, at the invitation of the Chinese Ministry of Public Security, US Attorney General Eric Holder is visiting China from October 19 to 22.
14. Saddam Hussein called me and said he would like me to write a letter to Ramsey [Clark, a former US attorney general] and say that we condemn the attack.
More similar words:
attorney general,
attorney,
state attorney,
power of attorney,
defense attorney,
district attorney,
prosecuting attorney,
secretary-general,
secretary general,
attorney-client privilege,
generalisation,
general store,
solicitor general,
general merchandise store,
general agent,
general,
general average,
generally,
general practitioner,
general partnership,
in general,
generalize,
generality,
generalise,
generalist,
generator,
generalised,
generalized,
generalship,
general staff.