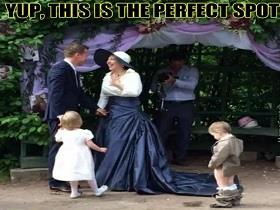 Random good picture Not show
1. All this I enjoyed often and fully, free, unwatched , and almost alone: for this unwonted liberty and pleasure there was a cause, to which it now becomes my task to advert.
2. My pasta salad went uneaten; "The Hangover," unwatched.
3. Across the restaurant was a frozen lake, fenceless, unwatched.
4. Loughner may do it again because his unwatched bahavior became a watched behavior in success --- a reward in Loughner's mind.
4. Wish you can benefit from sentencedict.com and make progress everyday!
5. Once the books are open, phone calls go unanswered, TV unwatched and newspapers unread.
6. This system is especially suitable for the remote well, heavy oil well and low level in deep well. The system can run under the unwatched condition. Its unique adv...
7. Once the books are open or the computer is booted up, phone calls go unanswered, TV shows unwatched, snacks ignored.
8. Usually the doors were locked so that clothing could not be stolen through unwatched doors.
9. When Season 2 of "Man vs. Wild" premiered the next year the episodes began stacking up, unwatched.
10. After lunch, I saw him move his croquet ball with hisfoot, thinking himself unwatched.
11. But recalibrating your inner clock requires more commitment — in the form of unwatched reruns or lost time with a spouse — than many people care to give.
More similar words:
A watched pot never boils,
watcher,
patched,
hatched,
latched,
matched,
thatched,
unlatched,
scratched,
unmatched,
bird watcher,
ill-matched,
dispatched,
mismatched,
clock watcher,
well-matched,
well matched,
unwashed,
watch,
swatch,
watch out,
watch for,
watchman,
watchful,
watching,
watchdog,
kitchenware,
watch out for,
watchable,
stopwatch.