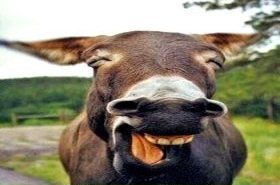 Random good picture Not show
1. The nature of fuzziness is its unsharp referential boundary, it is the essence that acts as the major criterion in distinguishing fuzziness from generality, ambiguity, and vagueness.
2. We first employed the unsharp masking to adjust the contrast of angiograms, and then removed the consistent component of low frequency in frequency domain by high-pass filtering.
3. In this paper, the unsharp masking method of image enhancement is discussed.
4. This method about neural network simulating image unsharp masking process arithmetic can also be used to realize other image process arithmetic.
5. Provides better results than Unsharp masking which is built into GIMP.
6. To make it more visible, we'll use the Unsharp Mask filter to sharpen the layers.
7. Most unsharp mask tools allow you to set the pixel width of the mask and the amount of sharpening.
8. A quadratic unsharp masking(QUM) operator is presented, which extracts edge and detail information from an image with equal weights.
9. A spacial processing part (2) generates an unsharp signal (US) from an input signal (IS).
10. In the Unsharp Mask tool, adjust the amount and radius settings to make the effect more visible.
11. In performance, the algorithm is better than traditional histogram equalization method, unsharp mask method and enhancing method based on discrete orthogonal wavelet transform.
11. Sentencedict.com try its best to gather and make good sentences.
12. The search process is simple and the results are exact. It is suitable for spectra search, which have low concentrations and unsharp absorption peaks.
13. I referred some classic algorithms on fingerprint enhancement , such as the fingerprint enhancement by the unsharp masking.
14. There is a point of sharp focus, and any object in the front or back of that point will look unsharp.
More similar words:
unshared,
sunshade,
unshaded,
unshaven,
unshaken,
unshackle,
unshackled,
unshakable,
sharp,
unshakeable,
sharper,
sharply,
sharpie,
sharpen,
sharp fall,
common share,
loan shark,
sharp-eyed,
sharp rise,
sharpened,
sharpness,
sharpener,
look sharp,
common shares,
razor-sharp,
gain sharing,
sharp tongue,
sharp-witted,
sharpshooter,
sharp-tongued.