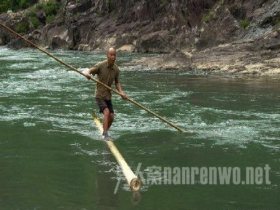 Random good picture Not show
1 True drunkenness and its aftermath are unredeemed horror, both physical and mental.
2 The "old things" – neuter plural things – an expression of the "unredeemed world, " existing in sin and misery.
3 Many of the wristwatches sold at used good markets are unredeemed pledges from pawnshops .
4 Percentage-wise, that may not sound like much, but Bower said that on average, American households have about $300 worth of unredeemed cards.
5 Until the consciousness reinterprets that expression of energy in terms of the higher self, it can only express that which is negative, destructive, and unredeemed.
6 And of that, about 5 percent to 7 percent go unredeemed and unclaimed each year, said Bruce Bower, the CEO of Plastic Jungle.
7 It was the exhilarating effect- upon a prisoner just escaped from the dungeon of his own heart- of breathing the wild, free atmosphere of an unredeemed, unchristianised, lawless region.
8 Although these Web sites charge a small fee, keeping cards for an extended period of time increases the chance they'll go unredeemed.
More similar words:
redeemed,
redeemer,
redeem,
redeeming,
redeemable,
irredeemable,
esteemed,
unregistered,
credit agreement,
deem,
de-emphasis,
unread,
unreal,
unrest,
de-emphasize,
unready,
unreason,
trade embargo,
unrelated,
unrefined,
unreality,
unreached,
unrecorded,
unrelieved,
unremarked,
unrealized,
unreleased,
unreliable,
unreserved,
unrewarded.