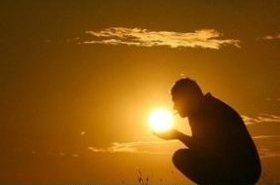 Random good picture Not show
1. They accepted unquestioningly the rules he had laid down.
2. That Storni accepted unquestioningly a poetic vocation for herself, clearly emerges from a reading of La inquietud del rosal.
3. She supported him unquestioningly.
4. It gives them a power that shouldn't be unquestioningly afforded to any individual.
5. Shepard's story proves unquestioningly that it really is possible to reach your goals and beyond, even if you start from scratch.
6. The Sunday Leader has never sought safety by unquestioningly articulating the majority view.
7. Unquestioningly, this rare species have been on the brink of being something of the past.
8. That reflects the Japanese value of unquestioningly following the orders of a leader, a master or an employer.
9. How is it that we can unquestioningly fund illegal war, but not feed our children?
10. Far from unquestioningly loyal, he once remarked to Cocteau of the communists: "I have joined a family, and like all families, it's full of shit, " Richardson reports.
11. Ray's analysis unquestioningly (and wrongly) assumes IQ is the sole and perfect determinant of one's value to technology.
12. Sure, most developers unquestioningly back up their source code, but backing up a build environment is a lot more difficult and customarily gets done only in more strictly maintained environments.
13. He followed his leader unquestioningly.
14. It would seem that we are far more likely to obey unquestioningly when the authority figure is actually present.
15. Another significant aspect of the meeting was the openness of debate. Prohibition was not unquestioningly supported.
16. They define a good patient as one who accepts their state-ments and their actions uncritically and unquestioningly.
17. I had lived on dogma and dicta which I had accepted unquestioningly through the years, even though I believed little of it, because I feared to question.
18. That remark will probably get me hammered by Apple's intense, die-hard, unquestioningly loyal fans.
19. One could take it in a pious or even superstitious way and simply believe it unquestioningly.
20. Once we sort of settle into this vocabulary, and once we get used to this clearly unquestioningly scientific perspective, why on earth do we need pseudo-statement or fiction at all?
21. When such a plan inevitably fails to perfectly anticipate the future, managers who unquestioningly follow it often lead their teams and projects to failure.
22. Satire jars us out of complacence into a pleasantly shocked realization that many of the values we unquestioningly accept are false.
23. There is no happier autocrat than one whose rules are being unquestioningly obeyed and whose authority is being docilely accepted.
24. And if they come, we try to anesthetize ourselves as far as possible. We assume, stubbornly and unquestioningly , that permanence provides security and impermanence does not.
24. Sentencedict.com try its best to collect and make good sentences.
25. I respect the intimate connection between morality and law, but do not believe that either should unquestioningly respect the other.
26. I need a man , a man who can unquestioningly follow orders.
27. Government officials should rely on their own judgment rather than unquestioningly carrying out the will of the people whom they serve.
More similar words:
unquestioning,
questioningly,
unquestioned,
unquestionable,
unquestionably,
questioning,
in question,
call in question,
an open question,
uninterestingly,
leading question,
question,
questioner,
questionary,
interestingly,
out of question,
questionable,
question mark,
questionaire,
questionably,
pop the question,
cross-question,
questionnaire,
without question,
beyond question,
out of the question,
call into question,
beside the question,
beyond all question,
rhetorical question.