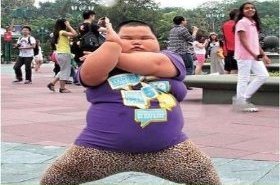 Random good picture Not show
1 Thomas's stand had saved the Union army, but the Confederates were left in full possession of the field.
2 Although the Union Army was ordered to work with the provisional governments, areas of conflict quickly developed.
3 Union armies were strung in a southwesterly direction through Virginia, Tennessee, and Mississippi to the river, completing the encirclement.
4 In territory subjugated by the Union Army, slavery was protected and enforced, just as it had been before the war.
5 At first when the Union Army came through and burned plantations, slaves hid in the woods.
6 Militantly resentful of slavery, he joined the Union Army.
7 The union army was a vast blue.
8 It'stood for Orrin Kendall crackers supplied to the Union Army during the Civil War.
9 A group of Union Army members line up and prepare to fire their muskets.
10 The superintendent of women nurse for the Union Army during the Civil War Dorothea Dix .
11 Not waiting for the completion of this effort, a strong Union army had pushed down through western Tennessee.
12 Records of the Judge Advocate General (Army) National Archives. This letter, signed by Abraham Lincoln, pardoned Private Patrick Murphy, a Civil War soldier in the Union Army.
13 According to her 1866 account, on July 4, 1861,(www.Sentencedict.com) a band of Union army soldiers saw the Confederate flag hung outside her home.
14 Confederate President Jefferson Davis was worried. He knew the Confederate army was smaller than the Union army.
15 That was why Carter Druse had been sent to the road to make sure that no enemy soldier spied on the valley, where the Union Army was hiding.
16 Some served as soldiers in black units in the Union Army, which allowed its men, black and white, to take their guns home with them as partial payment of past due wages.
17 The Confederates won the second battle of Bull Run, and the Union army failed to stop Robert E. Lee's Army of Northern Virginia from escaping after the bloody battle at Antietam Creek.
18 Lee moved his men as fast as Grant. When the Union army got to Spotsylvania, the Confederates were waiting behind walls of earth and stone.
19 Robert E. Lee's Confederate army was much smaller than Joe Hooker's Union army.
20 It was a thickly wooded area west of Fredericksburg, Virginia. That was where the Union army had lost a battle to the Confederates one year before. That was where the two armies would fight again.
More similar words:
salvation army,
people's liberation army,
irish republican army,
universal postal union,
unionization,
union,
bunion,
reunion,
nonunion,
in union,
unionize,
communion,
unionism,
disunion,
malunion,
unionist,
unionized,
union jack,
union dues,
trade union,
civil union,
labor union,
labour union,
coronary care unit,
soviet union,
credit union,
holy communion,
student union,
customs union,
union contract.