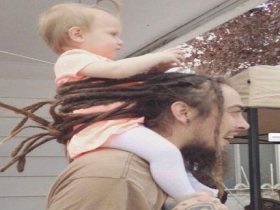 Random good picture Not show
1. We in the West enjoy a standard of living undreamed of by the majority of people in the world.
2. She rose to undreamed - of heights of power and fame.
3. On their wisdom the industry grew to undreamed of proportions.
4. Merton has a previously undreamed of knack of the one-minute, long-winded trainspotter diatribe.
5. She wanted to be gone, away from this turmoil of passion, and yet she felt trapped by a sensuality undreamed of.
6. Or rule on whether asset sales, user fees, mandates and flashes of congressional ingenuity yet undreamed of violate the Constitution?
7. Although we have comforts and possibilities undreamt of by our forebears, we also have stresses, diseases, and frustrations that they could not possibly have imagined.
8. Many Chinese enjoy a prosperity undreamt of by their forefathers.
9. We, of course, have knowledge undreamt of by the Babylonians.sentence dictionary
10. Something undreamt of was lurking everywhere and the uppermost question every day was: when, Oh! when would we come across it?
11. We now travel round the world in a way previously undreamt - of.
12. The age of people carrying radios around or listening in cars was undreamt of.
13. At the time he was writing, new inventions in fac-tories were turning out wealth on a scale undreamt of by previous generations.
More similar words:
undreamt of,
undreamed,
undreamed of,
dreamt,
american dream,
dream,
dreamy,
undress,
hundred,
dreamed,
dream up,
dream of,
dreamer,
hundreds,
sundress,
dreamland,
day-dream,
dreamily,
daydream,
dreamful,
dreaming,
wet dream,
undressed,
laundress,
hundredth,
two hundred,
one hundred,
scoundrel,
dreamless,
dreamboat.