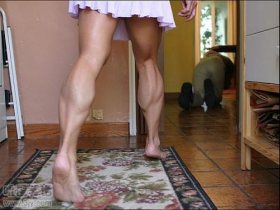 Random good picture Not show
1. He owed $20 000 in tax to Uncle Sam.
2. Subsequently, a government panel decided Uncle Sam should endeavor to ensure survival of at least three thousand pairs.
3. Most important, they ignored Uncle Sam. Big mistake.
4. His defiance of Uncle Sam has even earned him a grudging respect.
5. Since Uncle Sam lets firms deduct interest payments to bondholders, he tilts the field to-ward bonds.
6. Uncle Sam brought out a box of marshmallows and some skewers.
7. You know e-mail has gone mainstream when Uncle Sam is developing an electronic postmark to time and date stamp e-mail.
8. Uncle Sam emphasized the importance of being thoughtful toward one another.
9. No one knows why Uncle Sam suddenly dropped dead.
10. Uncle Sam is portrayed as scruffy, mean and bitter.
11. We pay uncle sam with our taxes.
12. I'm not saying that Uncle Sam can kick back on a lawn chair, sipping on an iced tea, because I haven't come across anyone who's man enough to go toe-to-toe with me on my best day.
13. Minimize your payments to Uncle Sam.
14. Your former neighbor is wanted by the FBI; Uncle Sam wants you.
15. Uncle Sam has no intension flame of war out but to pour oil on it.
16. Uncle Sam is sll the time popular with child.
17. As much as Uncle Sam is borrowing, he has no shortage of lenders.
18. You can take Uncle Sam before a world court.
19. Uncle Sam is always popular with children.
20. For years we were taught that Uncle Sam and foreign investment were the problem.
21. So, you think Uncle Sam sends us that donkey milk for love?
22. For years, tribal leaders suspected the funds were being mismanaged by Uncle Sam.
23. But this reopens the issue of national dependence on Uncle Sam.
24. Suddenly, the Kremlin is falling over itself to get close to Uncle Sam.
25. And so we return to that familiar Good Samaritan,(sentencedict.com) Uncle Sam.
26. Uncle Sam stumped up for the whole project, and Florida said, Thank 'ee muchly, Uncle Sam.
27. Kitchener's poster spawned, in 1917, the famous recruitment poster for the United States army, which showed Uncle Sam in a similar pose.
28. So, she's telling you that this has nothing to do with Uncle Sam , right?
29. July 4 th is the Independence Day in the United States. Happy Birthday, Uncle Sam!
30. My dad said that tax day is when we send gifts to our Uncle Sam.
More similar words:
uncle,
unclear,
the same as,
all the same,
just the same,
at the same time,
wholesale,
same,
as a man,
sample,
for the sake of,
include,
incline,
including,
conclude,
concluded,
conclusion,
inclination,
cycle,
clear,
clerk,
in conclusion,
as a matter of fact,
muscle,
circle,
less,
clear off,
clear up,
clear out,
miracle.