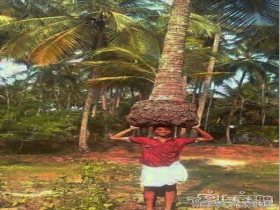 Random good picture Not show
1, He ordered her to cast his unburied body into the middle of the public square.
2, Ashes of the corpse that stands, an unburied death.
3, He remembered the unburied dead he had seen in the war.
4, Mexican marines discovered 72 unburied corpses at a ranch after a gun battle with suspected gang members.
5, He ordered her to case his unburied body into the middle of the public square.
6, The Tories throw in the bodies left unburied in the "winter of discontent" and the IMF bail-out of 1976.
7, He asked to be left unburied, but the disciples wouldn't hear of it,[http://sentencedict.com/unburied.html] protesting that he would be eaten by the animals and birds.
8, In the early weeks of 1979, ports were blockaded, the dead left unburied, rubbish piled high in the streets.
9, Even when victims die of drowning or injury and do not pose an immediate health risk, unburied corpses still hinder the efforts of relief workers.
10, Some day, when we get a few more hands and crowbars to work, we'll topple it over(4), along with all its rotten life and unburied dead, its monstrous selfishness and sodden materialism.
11, A greater part of most of Europe's ancient cities lay in ruins , and from their rubble, as the weather warmed, there was the stench of the countless unburied dead.
12, He was the last survivor, and before he passed on, he proudly told me that they were successful in eradicating the foul unburied creature.
More similar words:
buried,
sunburn,
sunburnt,
sunburst,
unburned,
unburden,
sunburned,
unburdened,
burier,
unbutton,
unbuckle,
unbuttoned,
unbundled,
marie curie,
edinburgh,
barnburner,
bunsen burner,
martin van buren,
cried,
fried,
dried,
tried,
burin,
dried-up,
varied,
burial,
storied,
serried,
hurried,
married.