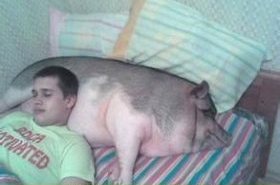 Random good picture Not show
1. He was elected by a unanimous vote.
2. The jury reached a unanimous verdict of 'not guilty'.
3. The jury returned a unanimous verdict of guilty after a short deliberation.
4. She was the unanimous choice of the selection committee.
5. The jury were unanimous in their verdict.
6. The jury returned a unanimous guilty verdict.
7. Unanimous agreement must be reached for this plan to go ahead.
7. Sentencedict.com is a sentence dictionary, on which you can find good sentences for a large number of words.
8. Although the plan received unanimous approval, this does not mean that it represents the lowest common denominator.
9. Editors were unanimous in their condemnation of the proposals.
10. A unanimous vote was taken to liquidate the company.
11. The jury reached/returned a unanimous verdict of guilty.
12. Doctors are unanimous about the dangers of this drug.
13. It was decided by a unanimous vote that the school should close.
14. The ministers had expressed the unanimous view that sanctions should remain in place for the present.
15. The decision to appoint Matt was almost unanimous.
16. The proposal was accepted with unanimous approval.
17. The banks were unanimous in welcoming the news.
18. They were unanimous in this decision.
19. Her proposal met with unanimous rejection.
20. The experts are not unanimous on this point.
21. He was elected with unanimous approval.
22. The unanimous verdict was that the picnic had been a great success.
23. The members were unanimous in approving the project.
24. Local people are unanimous in their opposition to the proposed new road.
25. The whole school was unanimous in its approval of the head-master's plan.
26. The new format has unanimous support and could be introduced next season.
27. They were unanimous that Chortlesby Manor must be preserved.
28. After a lengthy discussion we reached a unanimous decision on the proposal.
29. The committee were unanimous in rejecting the proposal.
30. In the end, the decision to scrap the project was unanimous.
More similar words:
magnanimous,
anima,
animate,
animism,
exanimate,
animation,
equanimity,
timorous,
famous,
enormous,
anonymous,
venomous,
synonymous,
autonomous,
skim off,
acrimony,
matrimony,
testimony,
lunar,
unable,
lacuna,
communal,
mount,
nimble,
run after,
unabated,
unabashed,
minimum,
minimal,
paramour.