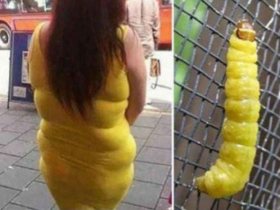 Random good picture Not show
1. Ugh! You're all sweaty and horrible!
2. Ugh, I've got something horrible on the bottom of my shoe!
3. Ugh, it looks like poo!
4. Ugh! How can you eat that stuff?
5. Ugh, I'm not eating that!
6. Ugh! You're eating snails!
7. Ugh! The milk's off.
8. I saw her haircut. Ugh!
9. Ugh - I never liked options for company execs as a major part of their compensation package.
10. Some of these chimneys, even we think, ugh, do we have to go back there again next year?
11. Then it became Two hip replacements today ugh.
12. Maybe they won't commit suicide" and "Ugh today makes me wanna kill myself.
13. The glass shattered, and ugh. It took it to the framer . It'll be back in a jiffy.
14. That's where guys are like, Ugh, that's never, ever gonna fly.
15. Ryan:Sounds like snake oil to me. Ugh, and it smells terrible.Sentencedict.com
16. Advance booking for UGH bus service is required; please contact Reception Counter for booking.
17. Ugh, she thought, how horrid! and shut her eyes firmly.
18. Ugh. Do you know what's in blood pudding?
19. I heard Johnnie Cochran go Ugh,' and then I heard the weeping of Kim Goldman.
20. My teenage daughters say, ugh, no way, granny horror' Who needs mind-altering drugs when you have fashion?
21. I could take this in a more personal route, but saying "ugh" will have to suffice.
22. Ugh! how I creak; now I shall certainly get the gout, like the old clothespress, ugh!
23. Long straggly hair, stained teeth, a predilection for exposing an ageing chest and, ugh, those creepy tinted glasses.
24. Secondly, I resemble my eldest sister in terms of personality, but the middle child sister is just... ugh.
25. So when you look at the daunting task of a Presidential campaign, you go, Ugh, really?
26. He said, Oh, they're all lawyers,' and I said, Ugh, my worst nightmare!