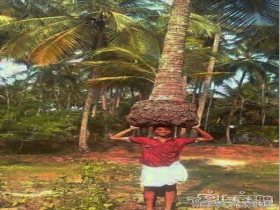 Random good picture Not show
1. "The Tyrannosaur in Coahuila was a little smaller (than the T-rex) but still nothing you would want to run into in a dark alley," said Sampson.
2. A flood of new tyrannosaur finds is helping to shed light on how their gargantuan successor developed.
3. After that, however, additional tyrannosaur relatives were slow to surface, leaving important details about the group unknown.
4. Tyrannosaur Rex was a terrible king,[sentencedict.com] stegosaur's tail could really swing.
5. "The tooth marks are typical of tyrannosaur tooth marks, and are just too big to come from any other carnivorous dinosaur, " he said, adding that T. rex teeth were about 8 inches long.
6. "If I was a tyrannosaur facing another tyrannosaur face-to-face, I'd say the only real strategy is to wait for an opening and then go straight for the head," he said.
7. Any unfortunate Tyrannosaur or Triceratops gazing upwards would have been blinded instantly.
8. But in fact, T. rex broke the tyrannosaur mold, nearly tripling in body mass over its predecessors.
9. "T. rex is really just the tip of the iceberg of tyrannosaur diversity, " Brusatte noted.
10. "So much of what we thought we knew about Tyrannosaur evolution turns out to be simplistic or out-and-out wrong, " said Stephen Brusatte, a member of the team.
11. But in the past year half a dozen new tyrannosaur species have been described, and during the past decade the known diversity of tyrannosaurs has more than doubled.
12. For instance, the team found that a hole above the adult's eyes—one of many air sacs common in tyrannosaur skulls—was not present in the young dinosaur's skeleton.
13. Here at Discovery News we recently reported on the incredible differences between Tyrannosaur toddlers and their parents.
14. Analysis of the youngest and most complete dinosaur skull of any species of tyrannosaur finds significant differences between the young and old of the same species.
15. New research hints that modern-day versions of the insects are far older than any tyrannosaur that trod the Earth.
16. Any of various carnivorous dinosaurs of the late Jurassic and early Cretaceous Periods, similar to but smaller than the tyrannosaur.
17. Paul Sereno, a paleontologist at the University of Chicago, adding the toe claw to the skeleton of the new tyrannosaur Raptorex.
18. For B. sealeyi to have a deep snout suggests that the adaptation evolved early in tyrannosauroids —opening up new mysteries in tyrannosaur evolution.
More similar words:
tyrannosaurus,
tyrannosaurus rex,
tyrannous,
dinosaur,
tyranny,
tyrannize,
tyrannical,
pterosaur,
stegosaurus,
ichthyosaur,
apatosaurus,
brontosaurus,
tyrant,
mannose,
saury,
safety razor,
thesaurus,
fatality rate,
fertility rate,
mortality rate,
liquidity ratio,
marcus aurelius,
infant mortality rate,
cavernosa,
brownnose,
brown-nose,
cannon,
cannot,
annoy,
hosanna.