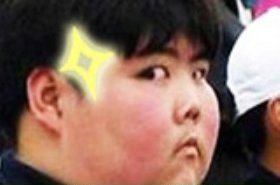 Random good picture Not show
1 She went through the typescript carefully to eliminate all errors from it.
2 The typescript was delivered on time, perhaps a little early.
3 Excuses, wrote Goldberg in the margin of his typescript with a felt-tip pen, an end to excuses.
4 Many people read it in typescript.
5 The poems arrived in typescript.
6 He took his typescript with him from the compartment for fear of its vanishing.
7 Accompanying this is a typescript of the text.
8 Night, scribbled Goldberg in the margin of his typescript, work on glass, day,(www.Sentencedict.com) work on freewheeling commentary.
9 So I sent a copy of the typescript to Eleanor Wood, Robert's agent.
10 He has inked out the mistakes in the typescript.
11 There were many erasures in the typescript.
12 This typist who is holding a typescript is using an eiectric typewriter to typing.
13 He emended the typescript before sending it to the printers.
14 I spent much of what I laughingly call "the holidays" working through 621 pages of typescript.
15 But it was never sent to a printer and is still in typescript.
16 The book has been well edited but the quality of the typescript is variable.
17 No answer, scribbled Goldberg in the margin of his typescript, because no question.
18 The poems arrived in ( fifty pages of ) typescript.
More similar words:
prescript,
nondescript,
descriptive,
description,
prescriptive,
prescription,
descriptively,
job description,
prescriptivism,
nonprescription,
prescription drug,
script,
subscript,
scripted,
superscript,
scripture,
conscript,
postscript,
playscript,
scriptural,
unscripted,
transcript,
manuscript,
inscription,
subscription,
proscription,
conscription,
transcription,
circumscription,
typeset.