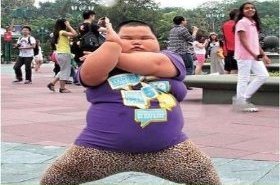 Random good picture Not show
(1) Turn back to the previous page.
(2) Turn back to the summaries at the end of section 1.5.
(3) Only later did the skin of the shark turn back to its more usual blue-and-white shading.
(4) He didn't turn back to face her.
(5) As the big jetliner continued its turn back to the airport, Duncan applied some power back to the left engine.
(6) I turn back to my class, bowing deeply.
(7) To end this chapter let us turn back to the previous century for a moment.
(8) I wish I could start all and turn back to my freshman life.
(9) Turn back to page six, please.
(10) Turn back to page ten please.
(11) A good horse will not turn back to crop the old grass.
(12) Tighter binding would cramp their ability to turn back to protection.
(13) When you turn back to sun, you only see your own shadow.
(14) I watch Spook leave, then turn back to the crowd, still standing, glassy-eyed , and staring after him.
(15) The plane had to turn back to Berlin.
(16) One would turn back to this system to prevent the invasion of socialism.
(17) Kratos: Turn back to Olympus beast! I must face Zeus! You defy the god of war?
(18) Please turn back to page 3 and start again from there.
(19) Turn back to page 16. Sentencedict.com
(20) We failed to clear the farther islands which guard the entrance, and had to turn back to Po Ti.
(21) Countries that have developed a taste for gas-guzzling machinery are certain to find it difficult to turn back to animal power.
(22) NIV Then I will teach transgressors your ways , and sinners will turn back to you.
(23) The energy absorbed by the electronic load simulator can be turn back to the utility system.
(24) For an agoraphobic person, it's a difficult and frightening experience. Some may turn back to head back to the safety of home.
More similar words:
turn back the clock,
turn back,
back-to-back,
back to back,
go back to,
date back to,
trace back to,
turn one's back on,
blacktop,
backtracking,
backtrack,
turnbuckle,
win back,
lean back,
in back of,
green back,
greenback,
back burner,
cornball,
stick to,
stick together,
clock tower,
knock together,
turn and turn about,
pass the buck to,
like a duck to water,
backpacking,
backpacker,
turn of the century,
backpack.