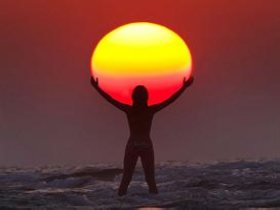 Random good picture Not show
1) I'd like to lose some weight from my tum.
2) I've lost another two inches from my tum.
3) Bafflingly for Barry, his hairy chest, toothy grin and even his ale and hearty tum couldn't win her over.
4) Santa's first shock came from the tape measure - the Claus tum measured a bloated 47 inches.
5) This lovely pin stripe looks a lot sexier on our slinky slicker than stretched across some tycoon's big tum.
6) Besides that, he used the intimate form of address, tum.
7) In Hindi tum is used to address those younger than oneself or close friends or those in an inferior social position.
8) Unlike many heartburn medications, TUMS does not need to be absorbed into your bloodstream first. which means they can take hours or days to fully work.
9) But TUMS tablets dissolve easily and travel directly to the source of heartburn — neutralizing acid on contact. so you can enjoy your food!
10) Great-tasting,[http://sentencedict.com/tums.html] chewable TUMS go straight to the heartburn to neutralize acid fast.
11) Taking TUMS with your meals is a safe, effective and affordable way for adults and children to get more calcium.
12) Most people know TUMS?as an antacid. But did you know that TUMS is a convenient calcium supplement, too?
13) Love tums into a teardrop and remains in your heart forever after.
14) This exercise is brilliant for getting rid of flabby tums.
15) There was a Bic pen and a snap wallet, some Tums, and a rhinoceros-head eraser.
16) I tore the endpaper off a new roll of Tums.
17) No sentence could leave her desk until all the tum - te - tums were right.
18) It is an unilateralism -transforming device, which can dispart high import voltage when inputting and outputting by tums, and outputs low voltage of direct current.
19) Your body is better at absorbing this form of calcium than the other commonly used form, calcium carbonate, found in antacids like Tums and Rolaids.
20) Aliya at Choco Choco House does a great job with her petite choco treasures, two thumbs up for the fantastic idea and treats that'll make many many tum tums happy.
More similar words:
forums,
clumsy,
serums,
doldrums,
gumshoe,
mediums,
vacuums,
numskull,
tecumseh,
clumsily,
drumstick,
spectrums,
deliriums,
symposiums,
memorandums,
clumsiness,
medium-sized,
circumspect,
curriculums,
circumstance,
circumscribe,
allium sativum,
tum,
circumstanced,
circumspectly,
circumstances,
circumscribed,
circumstantial,
circumspection,
circumscription.