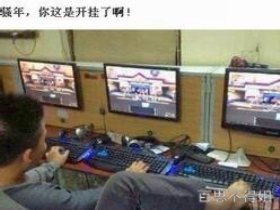 Random good picture Not show
1 Try to fix the football game for Tuesday.
2 I babysit for Jane on Tuesday evenings while she goes to her yoga class.
3 Training will commence on 5 October,(www.Sentencedict.com) running from Tuesday to Saturday inclusive.
4 On Tuesday the country's parliament voted to establish its own army.
5 She's been off work since Tuesday.
6 He wasn't there on Monday. Nor on Tuesday, for that matter.
7 We'll meet at eight on Tuesday.
8 A meeting will be held next Tuesday at 3 p.m.
9 From Sunday to Tuesday, it will be cloudy with occasional drizzle in western and northwestern areas, especially around coasts and hills.
10 Dr Clark holds a clinic on Tuesday mornings.
11 Today is Tuesday, so tomorrow is Wednesday.
12 Smith was remanded in custody until Tuesday.
13 The meeting was adjourned until Tuesday.
14 Try to fix the meeting for Tuesday.
15 He phoned on Tuesday, just before you came.
16 The judge adjourned the hearing until next Tuesday.
17 The priest makes pastoral visits every Tuesday.
18 I proposed to go to London on Tuesday.
19 The barman tells me you saw Ann on Tuesday morning. Is that right?
20 We'll be in New York Tuesday thru Friday.
21 I've got something on this Tuesday, but I'm free on Wednesday.
22 The university dedicated the new building on Tuesday.
23 Actually, Gavin, it was Tuesday of last week, not Wednesday.
24 You must report here every Tuesday without exception.
25 The issue will be debated on Tuesday.
26 On Tuesday she'll be travelling up to Newcastle from Birmingham.
27 An e-fit of the man prompted hundreds of calls after its release on Tuesday.
28 Elsewhere is mainly dry with some sunshine, but heavy showers possible central and southeast England on Tuesday.
29 Nottingham Forest qualified for the final by beating Tranmere on Tuesday.
30 The election for the leadership of the council will take place on Tuesday.
More similar words:
day after day,
statue,
disdain,
eavesdropping,
by virtue of,
disdainful,
quest,
guest,
day,
request,
conquest,
question,
all day,
by day,
today,
one day,
in question,
nowadays,
birthday,
the other day,
yesterday,
questionnaire,
night and day,
day and night,
beyond question,
out of the question.