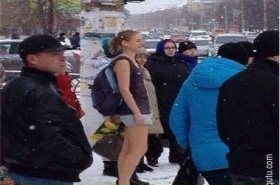 Random good picture Not show
1. This transformed trypanosome line, ST3, was then transmitted through tsetse flies and the resulting bloodstream forms cloned in mice.
2. Trypanosomes, which cause sleeping sickness, keep changing their keys by switching on one gene after another.
3. So far trypanosomes have been found only in the choroid plexus of mice.
4. More bizarre is how the trypanosome reads the DNA of the VSG genes.
5. This is highly related to the trypanosome lytic factor (TLF) found in normal human serum (NHS) and the serum resistance-associated (SRA) protein of trypanosomes infectious to human.
6. Trypanosome belonging to kinetoplastid protozoa is host to a variety of intriguing and unique features, including RNA editing.
7. Mother-to-child infection: the trypanosome can cross the placenta and infect the fetus.
8. But there is now some strong indirect evidence that trypanosomes also lurk in the human choroid plexus.
8. Sentencedict.com try its best to gather and create good sentences.
9. To obtain genetic stable strain, we evaluated the clearance of symbionts in tsetse, impact of vitamin supplement on fly fertility and relationship between symbiont and trypanosome infection.
10. We reviewed the research progress in TLF and its role in trypanosome lysis as well as the mechanism of SRA against the TLF.
11. Human African trypanosomiasis, more commonly called sleeping sickness, is induced by a parasite, the trypanosome , transmitted to humans by the bite of an insect, the glossinid tsetse fly.
12. RNA trans-splicing in many primary eukaryotes has been found, and testified, since it was discovered from splicing of RNA of variable surface glycoprotein (VSG) in trypanosome.
More similar words:
Trypanosoma,
trypanosomiasis,
anosognosia,
monosomy,
twosome,
bosomed,
acrosome,
lysosome,
liposome,
ribosome,
autosome,
desmosome,
microsome,
chromosome,
centrosome,
nucleosome,
x chromosome,
y chromosome,
to some extent,
sex chromosome,
emery paper,
battery pack,
bosom,
bosomy,
unbosom,
embosom,
nosogenic,
nosocomial,
elementary particle,
compensatory payment.