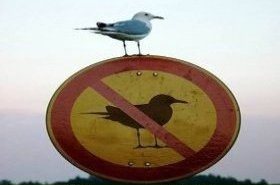 Random good picture Not show
1. The Tryons, in return, have frequently joined him for some fishing at Balmoral.
2. A try-on will help you make better decision .
3. A complete garment Try-On system can be divided into three main modules: 3D garment showing, 3D garment interactive modify, 2D GCAD/CAM.
3. Sentencedict.com try its best to gather and make good sentences.
4. We'd better arrange a try-on with a small order before we place a big order .
5. The try-on result of oven is that: the heat utilization exceeds 84% and the fume isn't drift in the chicken.
6. Also, we will see many shops in cities receive substantial income from manufacturers for acting as sophisticated try-on outlets.
7. The most noteworthy weaknesses are the lobby areas, toilet rooms, location signs, ventilating facilities, try-on cubicles and cashier services.
8. Results In Aetio-array of 9 cases anterior urethral injury were all confirmed through try-on urethral catheterization and urethral catheter per urethra was put with ureteroscope.
9. Finally, the regressive correlation of them is verified by try-on test.
10. Internet marketing does not allow shoppers to touch, smell, taste or try-on tangible goods before making an online purchase.
More similar words:
try on,
karyon,
baryon,
everyone,
carry on,
carry-on,
cryonics,
try one's best,
embryonic,
perikaryon,
embryonal,
carry on with,
embryonic cell,
carry on business,
every once in a while,
yon,
canyon,
anyone,
lyon,
try-out,
try out,
tryout,
fly on,
spy on,
rayon,
lay on,
try off,
cry out,
dry out,
crayon.