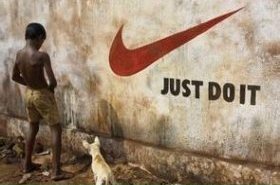 Random good picture Not show
1. Under the trust deed I appoint a Government observer and am consulted on the appointment of the chairman.
2. These trust deeds usually contain an expert clause about the remuneration of the trustee appointed under the deed.
3. If debenture interest is not paid, the trust deed may allow the debenture holders to appoint a receiver to sell sufficient assets for the debenture to be paid.
4. When this happens, the seller can use a trust deed where the buyer can pay lower down payments and the seller will be more flexible with the terms of payment.
5. The trust deed is valid for original, invalid for copy.
6. The trust deed also enables the seller to specify how many years the term of the loan will be.
7. Record registration organs handle record registration by the trust deed and record registration seal through record registration network of Ministry of Commerce.
8. The notifications pursuant to the Trust Deed with respect to interests in Units in RREEF China Commercial Trust received by the Manager have been published on the website of HKEx.
9. You can also ask to see a copy of the trust deed as well as the latest annual report and audited accounts.
10. The terms of the trust will need to be documented and the trustee made a party to the trust deed.
11. Trustees for the stockholders and eurobond holders are appointed under trust deeds.
12. Any new stock will need to be constituted by an appropriate trust deed or loan stock instrument.
13. In case of absence of the meeting,(Sentence dictionary) the director shall entrust another person to attend and vote for him with a trust deed.
14. Telegraphic Transfer (T/T): At the request of the buyer, the local bank sends a trust deed for payment by cable to a respondent bank at the seller's end and entrusts him to pay money to the seller.
15. If lease is in employee's name, attach copy of proposed trust deed.
16. Trustee gives the covenants as provided in Clause 13 of the Trust Deed to the Employer.
17. I hereby apply for membership of the Double Easy Mandatory Provident Fund on the terms and conditions of the trust deed of the Plan.
18. Contracts, bonds, contracts, or contracts, and just replace the mortgage or trust deed.
More similar words:
deed of trust,
waist-deep,
dust devil,
just deserts,
trust,
trusty,
trusted,
trustee,
intrust,
entrust,
in trust,
trust in,
truster,
trustily,
mistrust,
trustful,
trusting,
distrust,
antitrust,
trust with,
trust fund,
unit trust,
trustworthy,
trustfully,
trustingly,
untrusting,
brain trust,
trustiness,
blind trust,
mistrustful.