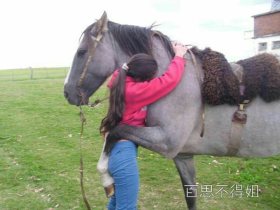 Random good picture Not show
1 The truck driver changed gear to go up the hill.
2 A truck driver gave me a tow to the nearest garage.
3 A truck driver died last night when his vehicle overturned.
4 He started his working life as a truck driver.
5 The truck driver was waiting to unload.
6 A truck driver used his CB radio to call for help.
7 That truck driver tried to kill us - and he knew where to locate us exactly.
8 The truck driver survived with injuries, firemen said.
9 Such as I was a truck driver, but I kept getting lost.
10 McCready found a truck driver heading south, explained that his car had broken down and hitched a lift six miles south.
11 A truck driver nabbed the suspected mugger.
12 At first glance, he resembled a truck driver, or perhaps a mercenary soldier.
13 Finally, a truck driver took pity on us and gave us a ride.
14 "Women drivers!" the truck driver yelled, shaking his fist at me.
15 The sailor was by then a truck driver.
16 The truck driver Gurjit Singh, 27, was not injured.
17 Elvis Presley was a truck driver.
18 Yes,[www.Sentencedict.com] my father is a truck driver.
19 The truck driver honked his horn and waited.
20 John Heredia is a hard-working truck driver, father of nine and a Little League coach.
21 Fork truck driver not looking where going. 24.
22 If you are a dentist or a forklift truck driver it is easy to tell others what your skills are.
23 The truck driver leaned out the window and asked where they wanted their ocean.
24 I've been a truck driver for about ten years.
25 The gunman in Wednesday's attack has been identified as Lee Giggs, an unemployed truck driver.
26 Her parents were creative and left-field and wanted Polly to become a singer or a truck driver.
27 We managed to thumb a lift / ride with a truck driver.
28 When I go home I have a job as a truck driver.
29 He left teaching and took a job as a truck driver.
30 Everybody else became a fireman or a cop or a garbage collector or 3 truck driver.
More similar words:
driver,
bus driver,
overdrive,
screwdriver,
backseat driver,
driver's licence,
truck,
struck,
trucker,
tow truck,
fire truck,
awestruck,
dumbstruck,
drive,
driven,
drivel,
drive at,
driveway,
drive up,
drive in,
drive off,
drive out,
drive away,
sex drive,
drive down,
backdrop,
drive into,
drive out of,
drive home,
test drive.