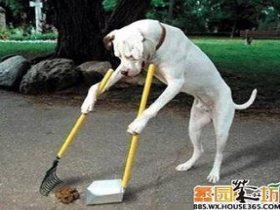 Random good picture Not show
1 Trismus may be very prominent, resulting in a clinical presentation mimicking tetanus.
2 Complications were: skin ulcer, trismus and facial nerve paralysis due to scar contraction.
3 Results Because of radioactive trismus and the narrow visual field of operation, the surgery on these patients was difficult.
4 Patients who develop trismus in association with the administration of succinylcholine may be susceptible to the subsequent development of malignant hyperthermia.
5 Accompanying symptom afld sign of trismus with oral submucous fibrosis (OSf) hinders the dental treatment and basic oral hygiene care.
6 Open trismus, to smile base of the tongue loose,(www.Sentencedict.com) chin out.
7 Objective To analyse the relationship between pain, edema, trismus and operation difficulty after extracting mandibular third molars.
8 In extreme cases this can result in trismus and in difficulty opening the mouth for direct laryngoscopy and intubation of the trachea.
9 The chief complications were: trismus(9 2%) and soft palate damage(5 7%).
10 Result There was no statistical significance among the 3 groups on trismus and pain.
11 Parotid gland infratemporal fossa is a better selection for the lesion at the posterior and lateral cranial fossa involving facial nerve and developing trismus.
12 Eg. 22 Much the most important early symptom of tetanus is trismus, a painless spasm of the chewing muscles which causes difficultly in opening the mouth and in masticating .
13 The masseter muscle is one of the most sensitive muscles, and trismus is one of the earliest symptoms.
14 We present a case of pan-oral submucous fibrosis with severe trismus, 1 7. 5 mm in maximal mouth opening (MMO).
15 Clinically, patients may have pain or swelling of the neck, sometimes with associated trismus or spasm of the sternocleidomastoid muscle.
16 We present a rare case of giant plunging ranula with headache and trismus, associated with an extensive right-sided tender swelling of the neck.
More similar words:
hircismus,
strabismus,
centrism,
egocentrism,
androcentrism,
ethnocentrism,
triangular prism,
anthropocentrism,
erasmus,
tenesmus,
marasmus,
needs must,
pass muster,
this much,
bismuth,
prism,
tourism,
purism,
mutatis mutandis,
aneurism,
pauperism,
charisma,
aphorism,
algorism,
futurism,
naturism,
asterism,
mannerism,
monetarism,
ecotourism.