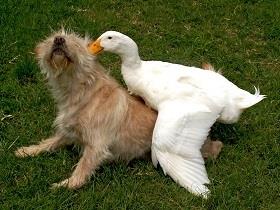 Random good picture Not show
1) The canary was trilling away in its cage.
2) The canary was trilling away happily.
3) Parties utter a loud trilling whistle, rising and falling in pitch.
4) Coming from her tight mouth, the county trilling on local lawlessness and moral decline made these cankers seem wholly benign.
5) In the brush warblers and finches are trilling again; raspberries glisten; the gulls are laughing.
6) The bird had stopped tick-ticking and was trilling away cheerfully.
7) A woman said that toddlers raised alongside a trilling insect were not easily startled by noise.
8) Lionel Trilling was a famous American literary and social-cultural critic in the 20th century.
9) The birds were twittering and trilling in the tall leafy boughs of oak and elm.
10) The birds were trilling in the treetops.
11) To be sounded in a trilling or quavering manner.
12) Critics like Lionel Trilling and F. R. Leavis have ranked him with the greatest of the English Novelists.
13) The birds were trilling in the trees.
14) They came running,[http://sentencedict.com/trilling.html] crying out joyously in trilling girlish voices.
15) The canary trilling away in its cage.
16) Even Lionel Trilling , one of her greatest admirers, thought that.
17) indeed, the critic Lionel Trilling observed that "the novel is born with the appearance of money as a social element.
18) Two hours later I was woken by men whistling, clicking, trilling and hooting their music to the flocks.
19) The bassoon achieves its effect by a series of techniques, including leaping periods and trilling.
20) For the first two-thirds of the twentieth century, American liberals distinguished themselves from conservatives by what Lionel Trilling called "a spiritual orthodoxy of belief in progress."
21) Outside I scanned a redbud tree and spied the almond - shaped silhouette of the trilling bird.
22) I devised a complicated scheme to take over The New York Review of Books, but it meant I had to pass for Lionel Trilling.
23) The sweet birdsong of the nightjar, the roar of a lion or the grunt of a hippo could soon replace the trilling and beeping of Britain's mobile phones.
More similar words:
grilling,
drilling,
thrilling,
shrilling,
trillion,
trillium,
drill in,
trillionth,
trilingual,
filling,
billing,
willing,
milling,
killing,
tilling,
spilling,
chilling,
billings,
swilling,
shilling,
filling up,
unwilling,
willingly,
fulfilling,
top billing,
instilling,
unwillingly,
rolling mill,
be willing to,
willingness.