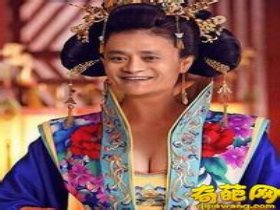 Random good picture Not show
1, One was asleep, napping under a trilby hat pulled down over his eyes.
2, Black hair curled from under the trilby and hung over his coat collar.
3, Kawai's Trilby Cold comforts of a hotel room: the air-conditioning and fridge join forces for a chummy hum, barbershop-style.
4, The man from the newspaper wore a black trilby hat and a long black overcoat.
5, He was also wearing jeans, a trilby hat and a dark russet-brown jacket.
6, Mr Trilby went upstairs to the main bedroom.
7, He had on a leather trilby and a single breasted leather coat with a tie belt.
8, Above them was a trilby that had belonged to Peter's father.
9, I have a grey trilby which I have had for many years.
10, I wore this Trilby a lot.
11, Wearing his trilby and with a raincoat over his tracksuit, he charged across Wembley to give a bear-hug to the hero of the day, Jim Montgomery,[http://sentencedict.com/trilby.html] the goalkeeper.
12, Survey editor Trilby Lundberg said the national average for regular gas would likely continue to rise because it had yet to catch up with rising crude oil prices.
13, Dressed in a green felt trilby, white winkle pickers, drainpipe jeans, and a black-and-white jacket with shoulder pads, La Roux cuts a striking figure.
14, It was a deep blue colour and had a matching hat like a tiny trilby, decorated with a feather.
15, Francie had taken his fiddle and gone off about his own business in his Easter Rising trilby and mackintosh.
16, And though gas prices generally rise as the summer approaches and more people take to the road, don't expect the kind of rapid hikes seen last year, said publisher Trilby Lundberg.
17, The star a greying overgrown beard with his hair looking scruffyand unkempt a cream trilby hat.
18, The star sported a greying overgrown beard with his hair looking scruffy and unkempt under a cream trilby hat.
More similar words:
trill,
trilled,
nostril,
trilogy,
trillion,
trillium,
trilling,
trilobite,
trillionth,
trilateral,
trilingual,
matrilineal,
patrilineal,
electric drill,
ventriloquist,
ventriloquism,
atrial fibrillation,
ventricular fibrillation,
call by,
roll by,
all by herself,
sell-by date,
all by himself,
fall by the wayside,
bilbo,
mailbag,
mail box,
mailbox,
filbert,
bilberry.