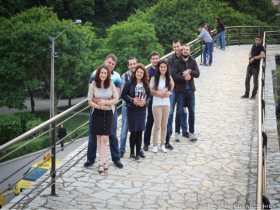 Random good picture Not show
1. Sovereign Worldwide travel bag per booking.
2. He packed a travelling bag and took the morning train to Shanghai.
3. Caps, Hats, Backpacks, Cooling Bags, Sports Bags, Travelling Bag, Cosmetic Bags.
4. Yesterday she spent some time in the travelling bag you brought at first.
5. Bring a travelling bag case to put your belongings. Please wear casusal clothing and sports shoes.
6. Taking his travelling bag,[sentencedict.com/travelling bag.html] he hurried on ( off ) the train.
7. Yes, a briefcase, a travelling bag and a suitcase.
8. Yes, a briefcase, a travelling bag and suitcase.
9. You can check your travelling bag in at the desk.
10. He lost his travelling bag when he crossed the desert.
11. What I want is a canvas travelling bag.
12. In her room, she sat on the bed and opening her travelling bag carefully took out the satin-lined box.
13. I would feel blessed if I could leave in my children's travelling bag any beautiful memory.
More similar words:
travelling,
travelling expenses,
traveling,
travel bag,
fellow traveller,
travelled,
traveller,
raveling,
traveller's check,
spelling bee,
shopping bag,
sleeping bag,
punching bag,
spelling book,
levelling,
grovelling,
cave dwelling,
gravelly,
travel,
bowling ball,
gravelled,
travels,
travel to,
traveler,
travel by,
traveled,
air travel,
travel plan,
travel time,
travelogue.