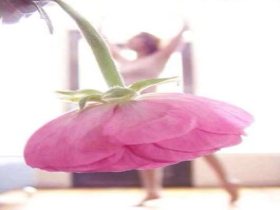 Random good picture Not show
(1) We travel back and forth all the time between Canada and England.
(2) Then there is the travelling back and forth to shows, which can often entail a long drive.
(3) Through the US government EB-5 program investors wishing to obtain a green card will be able to travel back and forth and conduct business in the US. Additionally, Mr.
(4) So he was a Time Lord and he would travel back and forth in both space and time. Sentencedict.com
(5) Hong Kong is close, the time zones are the same, the language is easy to learn and they can travel back and forth whenever they feel like it.
(6) On the other hand, Taiwanese businesspeople were investing heavily in China, and there was travel back and forth.
(7) Translation provided by MDBG Chinese-English dictionary: Love Buffet promotion in the whole process, you travel back and forth with us and give us a warm response, thank you for your company.
(8) But when it comes to business data, the need to travel back and forth in time is absolutely essential.
(9) You will experience living in the continuum, where all lifetimes are happening simultaneously, and you will travel back and forth between Earth and worlds with compatible energy levels.
(10) In this update, restrictions to Japanese language districts will be removed and players of all language districts will be able to travel back and forth without restrictions.
(11) Unlike an HDD, however, the magnetic medium never has to move. Instead the bits themselves travel back and forth along their racetrack, passing a nanoscopic read head and write head along the way.
(12) The formation and development of a metropolis makes a quantity of people and goods travel back and forth thus worsening urban traffic.
More similar words:
back and forth,
track and field,
back and belly,
travel,
travels,
travel to,
traveler,
traveled,
traveling,
air travel,
travelled,
traveller,
travel time,
travelling,
travelogue,
travel agent,
space travel,
travel agency,
traveler's check,
thick and fast,
traveller's check,
business traveler,
backwards and forwards,
fellow traveller,
pack animal,
rack and ruin,
black and blue,
black and white,
black-and-white,
fallback.