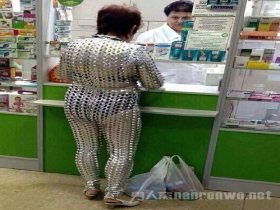 Random good picture Not show
1) She traced out the plan of a house.
2) He has only been able to trace out the outline of the plan, without any details.
3) We traced out our route on the map.
4) She learnt to write her name by tracing out the letters.
5) The names were traced out in stark black print.
6) Those who came later followed the policies he had traced out.
7) It is impossible to trace out by history what kind of man he was.
8) Let us trace out in greater detail this computation of acceleration due to gravitationtal forces.
9) The powerhouse was trace out accurately later on a large scale map.
10) So far,[http://sentencedict.com/trace out.html] he has only been able to trace out a policy.
11) More deflector panels sweep the beam backwards and forwards across the screen to trace out the picture lines.
12) Bright areas reveal undeflected or stationary nodal regions while contour lines trace out areas of constantamplitude.
13) The succession of points occupied by the particle will trace out a curve in space.
More similar words:
pace out,
space out,
arenaceous,
fabaceous,
herbaceous,
sebaceous,
vinaceous,
farinaceous,
coriaceous,
curvaceous,
cretaceous,
violaceous,
carbonaceous,
diatomaceous,
sebaceous cyst,
sebaceous gland,
herbaceous plant,
racetrack,
trace,
tracer,
traced,
tracery,
rat race,
trace to,
retrace,
boat race,
a rat race,
the rat race,
traceable,
intracutaneous.