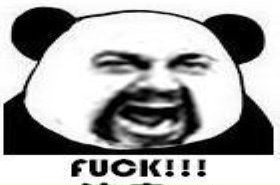 Random good picture Not show
1 The matter made him toss in the bed.
2 Branches were tossing in the wind.
3 Even Shaw's big flanks and shoulders gave him no cushioning of flesh as he rolled and tossed in half-sleep.
4 Some one shot an old farmer and lifted him up and dumped him in a well and tossed in a grenade.
5 Brilliant detective work with a little luck tossed in to catch the savvy killer.
6 Stir the sauce into freshly cooked pasta which has been tossed in butter.
7 The flash of the cymbals Is like the sheen on swaying hair Tossed in joyful running down the hill.
8 Add apple and onion, tossed in honey,[www.Sentencedict.com] to the grill with two leaves of shredded sage.
9 Carl Lewis has done it in the 100 and 200 meters, tossing in the long jump for good measure.
10 Holmgren brushed the matter aside Monday by saying the sheets got tossed in the trash before the game.
11 They toss in the house elves and the gate guards as possible but not likely.
12 I don't want her to toss in her opinion while I ma speaking.
13 If you buy the fur coat, the store will toss in a shawl.
14 Learn the basics of Diabolo juggling such as the high toss in this free juggling video series.
15 Pour the boiling broth - vinegar mixture over the potatoes. Toss in the crumbled bacon and chives.
More similar words:
tossing,
crossing,
embossing,
gross income,
glossiness,
engrossing,
crossing-over,
crossing over,
zebra crossing,
level crossing,
grade crossing,
prepossessing,
crossing guard,
cross infection,
gross investment,
unprepossessing,
adjusted gross income,
pedestrian crossing,
toss,
mission impossible,
tossup,
toss up,
toss-up,
toss out,
tosser,
toss off,
toss away,
toss back,
toss a coin,
tossed salad.