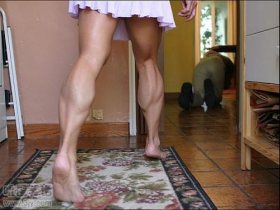 Random good picture Not show
1. Or the top executive leader can be a role fulfilled by two or more individuals.
2. The company fired a top executive for his role in improper financial dealings.
3. Cuckney also feels that a top executive needs to set an example by being something of an entrepreneurial risk-taker.
4. And even as he began, a top executive from Renault-Williams tried to persuade him not to go through with it.
5. Typically, the Global Compact database about the organization's top executive and one or several contact points.
6. Hence the frenzied increase in top executive pay and bank bonuses.
7. A top executive of a leading U.S. automobile tire company said that the LBO was "created in hell by the devil himself."
8. As a top executive operating official of the Family he rated the license.
9. The top executive must learn to balance power and emphasis between the product and functional orientations.
10. Pearce considers that one of the main priorities of any top executive should be to develop the managers under him.
11. It has hired consultants to advise it including a former top executive at Volvo.
12. "An unemployed person with a phone suddenly feels part of the nation, " says one top executive.
12. Sentencedict.com try its best to collect and make good sentences.
13. After leaving government, Rubin landed at Citigroup as a top executive.
14. One implication of such a process may be that the overpayment of a top executive has higher costs than have previously been realized.
15. The plans were conceived in part by HBGary Federal's top executive, a former U.S. Navy cryptologist named Aaron Barr.
More similar words:
executive,
executive order,
chief executive,
executive branch,
executive agency,
executive officer,
executive program,
account executive,
executive function,
business executive,
executive committee,
executive director,
corporate executive,
executive department,
chief executive officer,
execution,
executing,
executioner,
execute,
executed,
executor,
executant,
consecutive,
executable,
consecutively,
postoperative,
post-operative,
radioactive isotope,
persecution,
prosecuting.