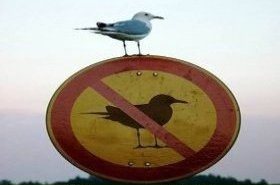 Random good picture Not show
1. Students tried to barge into the secretariat buildings.
2. How rude of you to barge into the conversation! 6. This production is often called capital-intensive, but it is really property-intensive, Olson observes.
3. He didn't want to barge into any one's business.
4. How rude of you to barge into the conversation!
5. It was impolite of you to barge into their conversation.
6. All there was were houses, and Harry had to resist the urge to barge into one and demand to use the bathroom.
7. This week, the Supreme Court let stand a disturbing ruling out of California that allows law enforcement to barge into people's homes without a warrant.
8. These moves mark a new phase in Facebook's evolution as the five-year-old company meshes the viral power of social networks and its huge member base to barge into new markets.
More similar words:
to barge in,
barge in,
large intestine,
come into being,
change into,
plunge into,
into the bargain,
bring into being,
barge,
urge incontinence,
bargeman,
take in charge,
interlobar,
introduce into,
go into business,
see into,
in the bargain,
to burst into tears,
thereinto,
tie into,
come into,
hereinto,
wade into,
dive into,
poke into,
make into,
lace into,
pile into,
move into,
give into.