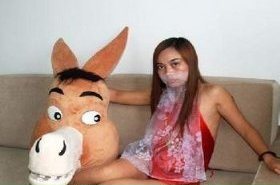 Random good picture Not show
1. Some researchers may edit their observations to accord with their theory.
2. Our country mid economy grows a process to accord with lopsided development rule completely.
3. Stick receive intensity to accord with or exceed a shoe to use a level.
4. My company major produces phenolic aldehyde to accord with wind canal, provide construction help!
5. The exercise of the right of rescission is to accord with legal essentials of establishment a nd its exercise takes legal effect on the creditor, debtor and the third party.
6. China walks along agricultural industrialization road to accord with external economy rule.
7. This seemed to accord with his desire.
8. Whatever we do ought to accord with the interests of the people.
9. In the part of transit assignment, transit exchange area is introduced and capacity restriction method is improved to accord with passenger travel behavior.
10. Covet is to be in what arise on pathology foundation not to accord with actual erroneous belief, it is a kind of clammy judgement and inference.
10. Sentencedict.com is a sentence dictionary, on which you can find nice sentences for a large number of words.
11. Microtherm also is not equal to quality bad, want finished product to accord with GB to go definitely only.
12. Sohu is in side of brand ad business is to accord with anticipate.
13. With its feature of continuous evolution and improvement software process, the Project Milestone Management Framework is designed to accord with CMM architecture.
14. You can also adjust the membrane to switch the tone colour to accord with the specific musical mood.
15. Microtherm also is not equal to quality bad, it is OK to want finished product to accord with national level only.
16. The mechanical property of the samples with slight banded structure is unnecessarily excellent, the annealing parameters adopted ought to accord with the reduction after cold roiling.
More similar words:
accord with,
in accord with,
with one accord,
in accordance with,
call to account,
take into account,
to take into account,
accord,
in accord,
accordant,
disaccord,
accordion,
according,
accordance,
according to,
accordingly,
according as,
of one's own accord,
correspond with,
according to plan,
accounting record,
accounting records,
settle accounts with,
no account,
on no account,
of no account,
hold with,
feed with,
take no account of,
to agree with.